Nikkei-Brazilian tapas at Temakinho Soho
Temakinho, Soho: Restaurant review
Cuisine: Nikkei-Brazilian
Style Points: 3/5
Price: ££
Overall: 4/5
Temakinho in London's Soho serves Nikkei-Brazilian style tapas which includes tartare, ceviche, tiraditos, rolls and temakis. The restaurant itself is a quirky, bright space ideal for Summer meals, or for a dose of sunshine in the winter months.
The menu is full of intriguing dishes and after some good recommendations from the waiter we placed our orders.
What's on the menu?
As there was so much on the menu we wanted to sample, we decided to try a variety of different dishes. Our favourites included poke de salmao completo ou picante, a refreshing zesty salmon poke bowl, as well as delicious, fresh salmon ceviche.
Temakinho specialise in temakis and roll and their most popular and unique dish is the rio bananal, made with breaded salmon, avocado, banana and cream. The special combination of banana and salmon actually work very well, as the natural sweetness of the banana complimented the breaded salmon very well.
We also tried their special vegetarian roll, violeta, which was created with purple beet rice, breaded carrot, asparagus, wakame and soy paper. This was also a unique dish which had the texture of standard rolls but was geared towards vegetarians.
For dessert we ordered the bolo de prestigio, a chocolate and coconut cake, as well as a chocolate and almond pudding, both of which were divine, with just the right level of sweetness.
Temakinho also have a vast drinks menu, with many speciality drinks which are definitely worth sampling. Our favourites were the Classica and the Caipifruta, made with their signature cachaça Mais Amor.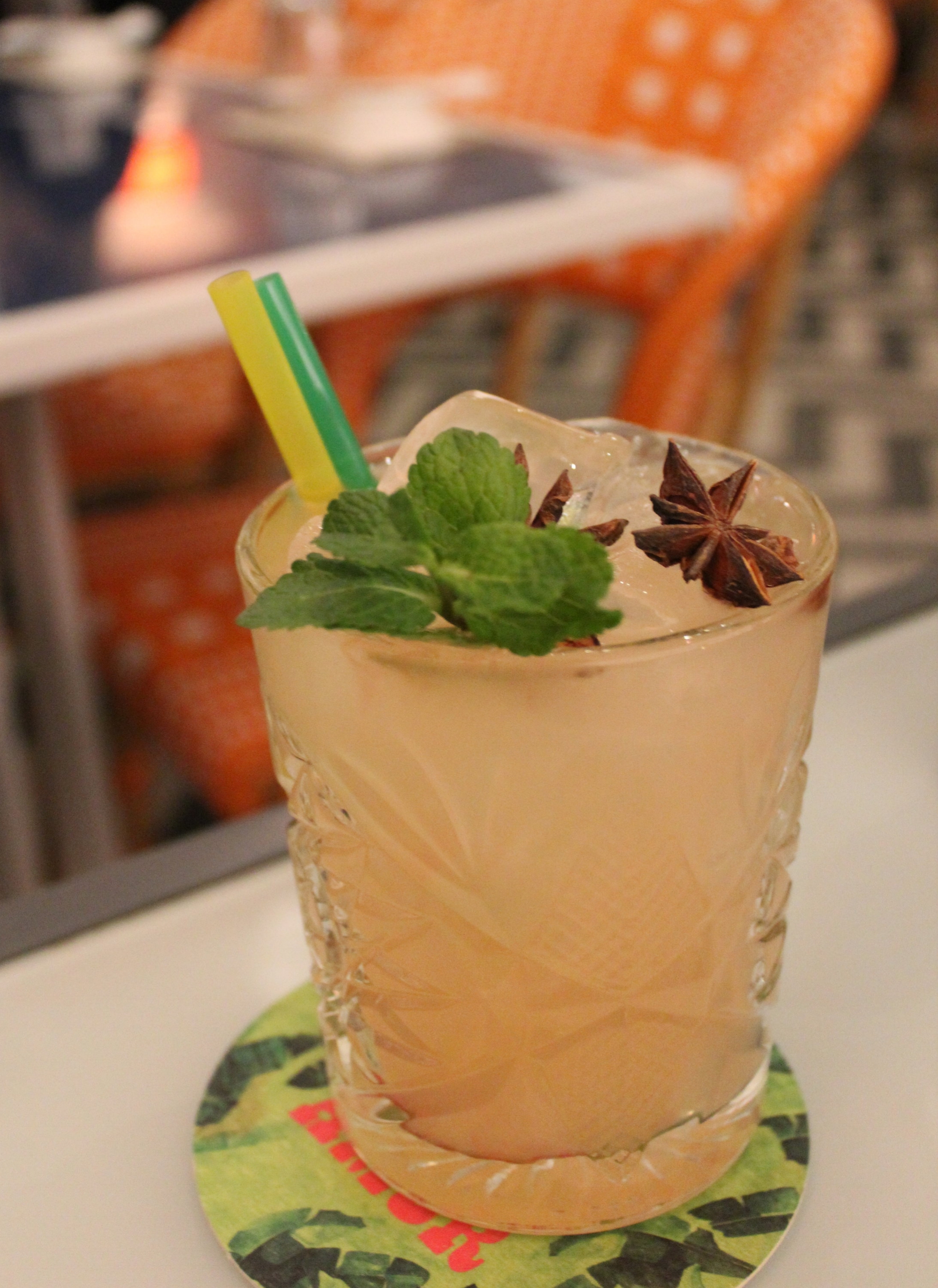 Price?
The prices as Temakinho are reasonable, especially as the portions are a decent size. You'll also find that fish is quite a heavy ingredient so you won't need to order as much as you think you do, keeping costs down. Cocktails are priced at £8.50 and definitely worth the try.
Overall?
Temakinho is a great little restaurant in Soho with an inviting quirky interior and warm knowledgeable staff. This is the ideal place for those wanting to try something different for dinner and sample the best of Nikkei-Brazilian cuisine.
What's more Temakinho was the first restaurant group in the world to be honoured with the 'Friends of the Sea' certification for the use of sustainable fish - even more reason to indulge!
Special thanks to Temakinho for their hospitality.
Pin for later: