Review: Birthday celebrations at Sushisamba, Liverpool Street
Style Points: 5/5
Price: £££
Overall: 5/5
Birthday's are the perfect excuse to head to one of London's many high end, glamorous restaurants. Although many new restaurants have opened up in the past year that I've been gagging to dine at, this year I chose to celebrate my birthday at what is now a London classic, Sushisamba.
The journey up the Heron Tower to the Sushisamba is always exciting, no matter how many times you've experienced the express glass life ride to the top.
I always think the restaurant space in Sushisamba is much smaller than it seems in pictures, although with its high ceilings and floor length glass walls, it is still very impressive.
We were dining on a Sunday afternoon and there were less diners in the restaurant, which was actually quite nice as it meant we weren't badgered to order and eat in the allocated two hours.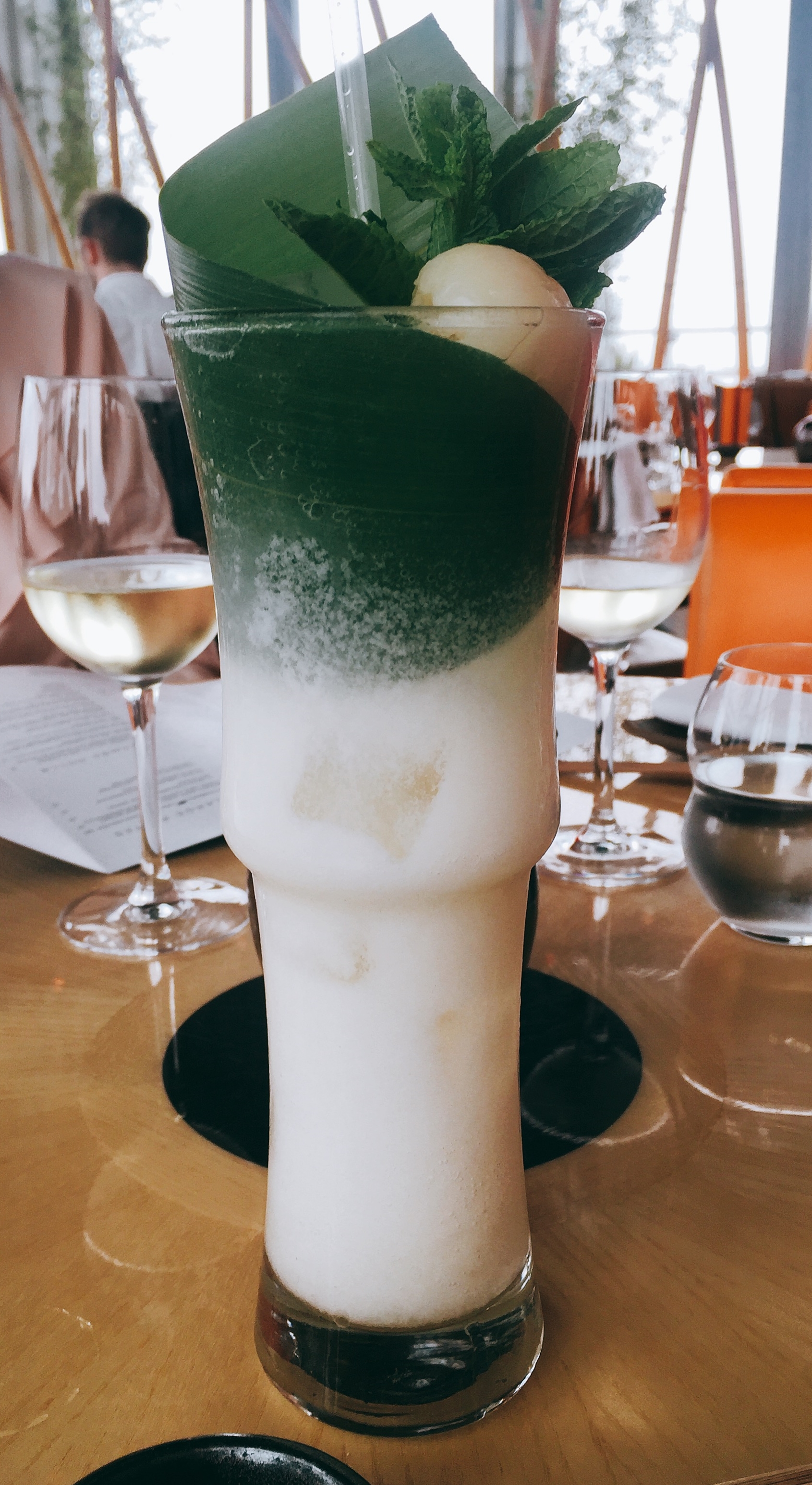 Would I Want Seconds?
Once seated our waiter explained the Japanese-Brazilian-Peruvian sushi menu to us and recommended we order about 2- 3 sharing dishes each.
We sampled the salt and pepper squid (£12) which was deliciously crispy and perfect as a starter alongside the shrimp tempura (£14.) We also tried the seafood heaven which is samba London (£16) made with crab, tuna, salmon, white fish and prawn.
For our sushi selection we ordered veggie maki (£7) and sasa (£12), a shrimp tempura wrap which I had sampled at Taste of London this year and loved!
For the larger dishes we ordered a selection, again to share, including Nikkei salmon (£14) seabass tempura (£27) and mushroom tobanyaki (£16). As one of my lovely guests hadn't had breakfast yet, she ordered Sushisamba's all day breakfast dish Kobe English breakfast (£20) which was an artistic and tasty version of the classic.
Once we had eaten our way through the feast of delights, the waiters promptly cleared away the table and presented us with the immensely tempting dessert menu. As is always the chase we couldn't resist and succumbed to ordered one of each of the desserts, including passion fruit cake (£10); with love from Rio (£12) a gorgeous green tea and white chocolate ganache; organic red chocolate chili peppers (£11.50) which sounded scary but was actually subtle and delicious; and finally the chocolate banana cake (£10) served with beautiful maple butter and vanilla rum ice cream.
Could I Afford Seconds?
I sounds and looks like we ordered most of the menu, but between five of us and with a small precise menu this is easy to do. As a result our final bill was colossal, even when split between 5 it cost approximately £80 each including drinks.
However due to the time of day we visited we were able to spend over three hours at our table and take a tour of both outdoor bars too. This meant we definitely got our money's worth!
Overall:
Sushisamba has been on my must-visit list since its opening and I'm so pleased to have got the chance to tick it off. I really enjoyed my birthday celebrations at Sushisamba and although I had heard negative things about the rude and hasty service, we were very well looked after.
There are rumours that another branch of Sushisamba is due to open in Covent Garden, however a massive part of the appeal of the branch in the Heron Tower is the stunning views from the 38th floor and the rooftop bar, something which can't be recreated. Though two branches may make it easier to get a reservation at one of them!
A special thank you for my lovely friends who came along to celebrate my birthday and make the occasion so special!
Related Posts