The ULTIMATE Christmas foodie gift guide
Foodie Christmas Gift Guide 2018
Christmas is the perfect excuse to over-indulge on the best foodie treats this season has to offer! I've explored a host of food-related gifts and come up with the ultimate list of favourite foodie gifts.
Whether it's luxury drinks, gourmet food, or something a little different, these gifts are ideal for the foodies in your life!
Luxury Drinks Christmas Gifts
30&40's Blended Spirits
30&40 is an artisanal, independent Calvados bottler from Normandy. This spirit brand is new to the UK and is created with all-natural ingredients, bearing the qualities of a premium tasting spirit. I enjoyed 30&40 and even though it has a luxury feel to it, the drink is very drinkable and accessible, making it perfect for every drinking occasion, especially Christmas!
Akashi-Tai Sake
A true artisan sake, Akashi-Tai Sake is handmade in small batches by the master brewer and his close team of trusted craftsmen - meaning every bottle is expertly made to perfection.
Akashi-Tai Sake is also brewed using traditional methods, with only the highest quality, locally produced ingredients. This luxury sake from Hyogo – the birthplace of sake itself, is the perfect gift for anyone who appreciates the subtleties of a drink.
The East India Company Tea Gift Sets
There's nothing like a good cup of tea, and The East India Company ensures that all their tea is of the best quality.
They offer over 140 unique flavours including Oolongs, Orange Pekoes, and Darjeelings, all of which are beautifully presented. The East India Company also sell gift sets with not just a selection of tea, but also premium chocolates, delicious biscuits and more!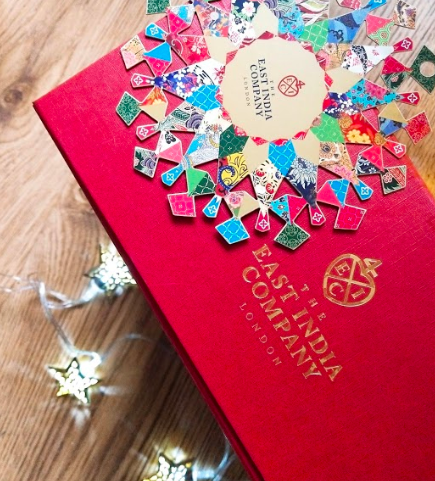 Moet & Chandon Grand Vintage 2009
Celebrate the festive season in style with a bottle of beautiful Moet! This Champagne is distinguished by its floral notes of honeysuckle with a lingering note of citrus fruit. Order champagne in a gift box, delivered to you next day with 31 Dover.
Gourmet Food Christmas Gifts
Otter Vale Chutneys
Having recently won Food Drink Devon's 'Best Brand' award, Otter Vale Chutney is the brand behind the celebrated Devon Chutney (onion and pineapple) and Devon Fire chutney. They produce a whole range of delicious hand-made, gluten-free chutneys and preserves, savoury jellies, piccalilli, salsa and other delicious traditional food accompaniments.
Only using the finest ingredients, with no artificial colours or flavouring, Otter Vale has flavours to suit all tastes! My favourites from the gourmet range include Date and Fig and Cranberry and Red Onion - a must try for the festive season!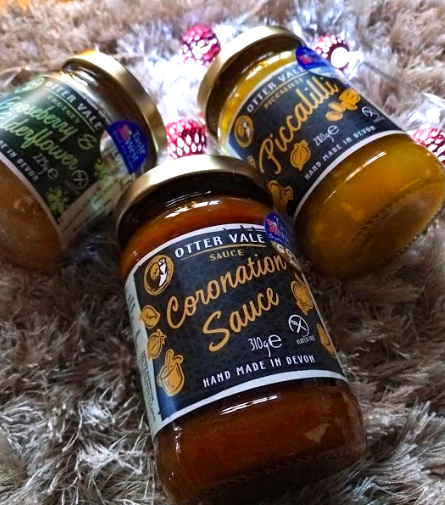 Clonakilty Blackpudding Co
Although you can't beat the Christmas classic such as turkey and pigs in blankets, this is also the time to year to indulge in something new.
Clonakilty Blackpudding is Ireland's favourite black pudding and can be used as a premium ingredient in festive canapes. It makes the perfect accompaniment to avocado and can be quickly made into a canapes for any festive gathering.
Clonakilty also now offer Whitepudding, sausages, rashers and premium bacon too!
Konditor & Cook Cakes
At this festive time of year, cake can sometimes be overlooked for more traditional desserts. However, a hand crafted, personalied cake from Konditor and Cook, London's most renowned cake shop, is always on trend.
Every product from Konditor and Cook is baked with the same amount of care and attention and can be delivered to you or picked up in one of their stores.
The Christmas flavours include Christmas Whiskey Bomb, Sticky Toffee Cake and a divine Bailey's Chocolate cake too.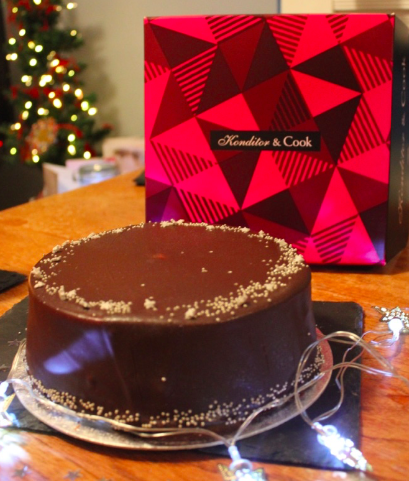 Joe & Seph's Popcorn
One thing there shouldn't be a shortage of at Christmas is snacks. Everyone's favourite snack is popcorn and Joe and Seph offer the best gourmet popcorn. My favourites include Double Caramel, Toffee Cinnamon and Apple and there's also a new selection on offer for Christmas which includes Mince Pie, Brandy Butter and Prosecco!
Figgy's Luxury Christmas Pudding
Figgy's is a small artisan company in Devon run by husband and wife team, Richie and Jo Evans. All their Christmas Puddings are made by hand to an old family recipe.
Winners of multiple food awards for their luxury Christmas Pudding, including a Platinum Award in the Food Drink Devon Awards 2018, this is the ultimate Christmas day treat!
Pong Cheese - Christmas Extravaganza Box
Pong Cheese gathers the very best cheeses by independent and artisan producers in the UK, as well as including some classics from Europe. The Pong cheese Christmas Extravaganza Box includes a delicious cheese box with family Christmas dining in mind, including a range for all to enjoy, such as Edel de Cleron and Harrogate Blue.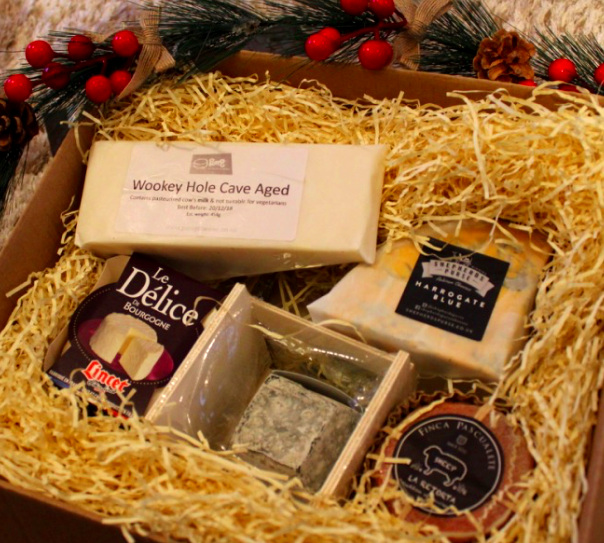 Something different...
Bangkok Thai: The Busaba Cookbook
This is the cookery bible from one of the UK's favourite Thai restaurant chain. Bangkok Thai: The Busaba Cookbook takes Thai cookery and makes it available to the amateur chef.
The book offers 100 recipes ranging from salads and soups to stir-fries, wok noodles, curries and chargrills. Most importantly the book offers shortcuts and hacks to help recreate the tastes of South-East Asia with as little fuss and as much enjoyment as possible!
HipChips Crispmas Dinner Box
Crispmas Dinner Box features Smoked Salmon and Pickled Cucumbers to start, a traditional Turkey Dinner with Stuffing and Cranberry Sauce for main.
For that ultimate festive finish there is a sweet Christmas Pudding and Brandy Butter, all in crisp and dip form and perfect for snacking on whilst enjoy a Christmas movie!
Adopt an olive tree with Pomora
Pomora olive oil is offering the opportunity to adopt your very own olive tree and to enjoy fresh and delicious olive oil delivered direct to your door all year round.
This gift will keep giving, as the delicious and nutritious olive oil will be delivered to you in the portions and quantity you prefer. Ideal for those who enjoy cooking with quality ingredients
What's your ideal foodie gift for Christmas? Let me know your favourites!
Her Favourite Food x