Travel: Living the high life in Monte Carlo, Monaco
Style Points: 5/5
Price: £££
Overall: 3/5
Any image I see of Monaco has always been sun-drenched and glamorous and when I was recently looking for a destination for a weekend away, I couldn't think of anywhere else I really wanted to go.
The few days I spent in Monaco were exactly what I had expected. Lazing in the sunshine, dining in outdoor cafes and strolling past beautiful yachts. In fact it was very relaxing trip.
Monaco is an expensive city and we came prepared for this so the price for a cocktail wasn't too much of a shock for me. However no-one warned me about just how hilly Monaco is! Many of the sites with the best views are located highest up, so be prepared for a lot of stairs!
See:
Casino Square - Home of the Casino Monte-Carlo , Casino Square is the perfect place to people watch and admire the high end cars they all arrive in. For those so inclined the Casino is the place to test your luck!
Jardin Exotique - Located high above Monte-Carlo, this garden is worth the trek, stairs and several lifts it takes to get to it. Composed of several different areas, caves and foliage, bring your lunch up with you for a cheap meal with stunning views sea facing views over the whole city.
Vieux Monaco - The old town of any city always fascinates me as did Vieux Monaco. Made up of little winding alleyways this part of Monaco is very different to the rest of the city. It is also located next to the Oceangraphic museum http://www.oceano.mc/en and the Princes' Palace of Monaco http://www.palais.mc/en/index.html.
Port de Fontvieille - The perfect place to admire the yatchs glinting in the sunlight. You could easily spend a leisurely few hours here gazing out across the boats at the clear blue sea.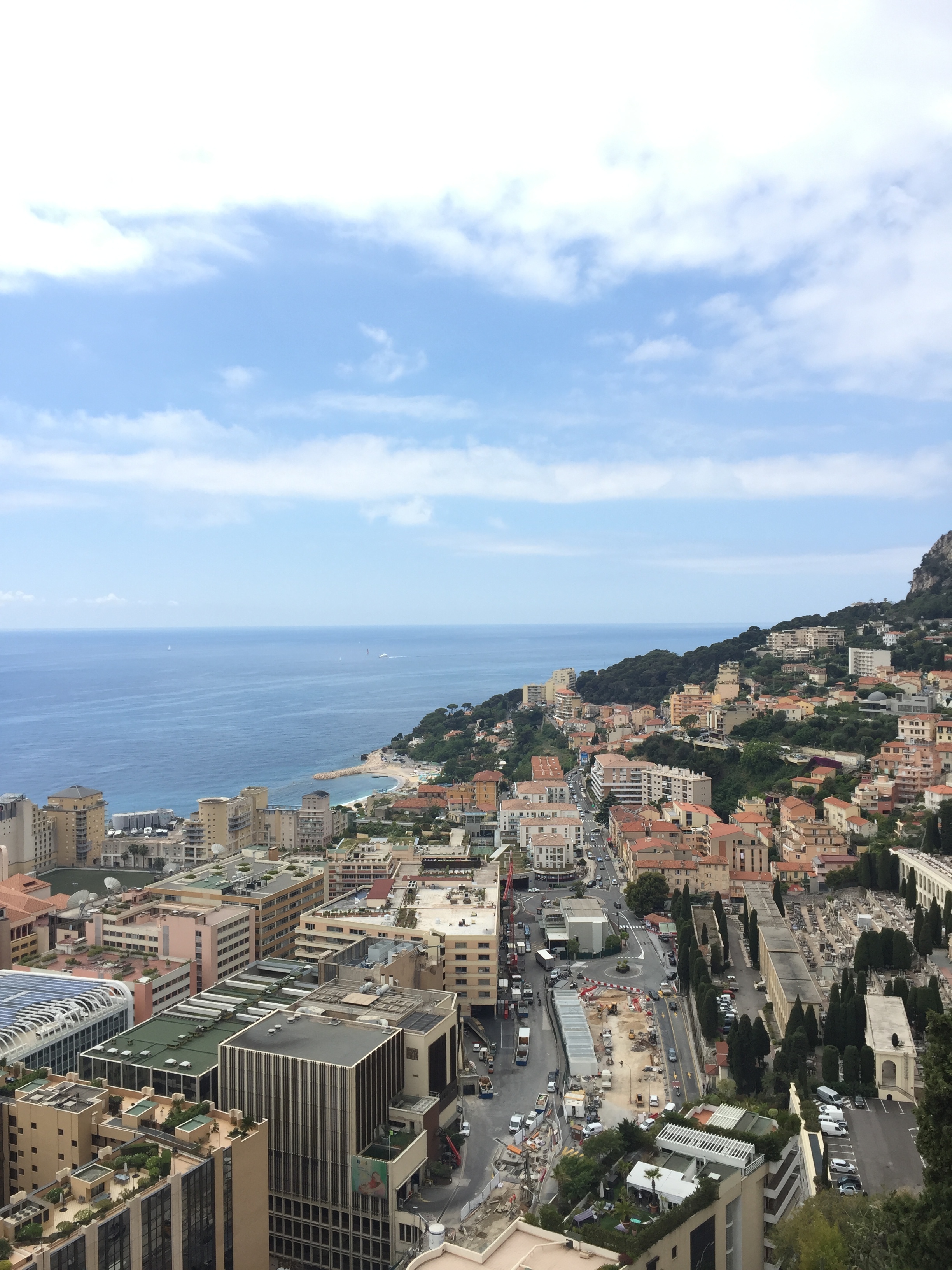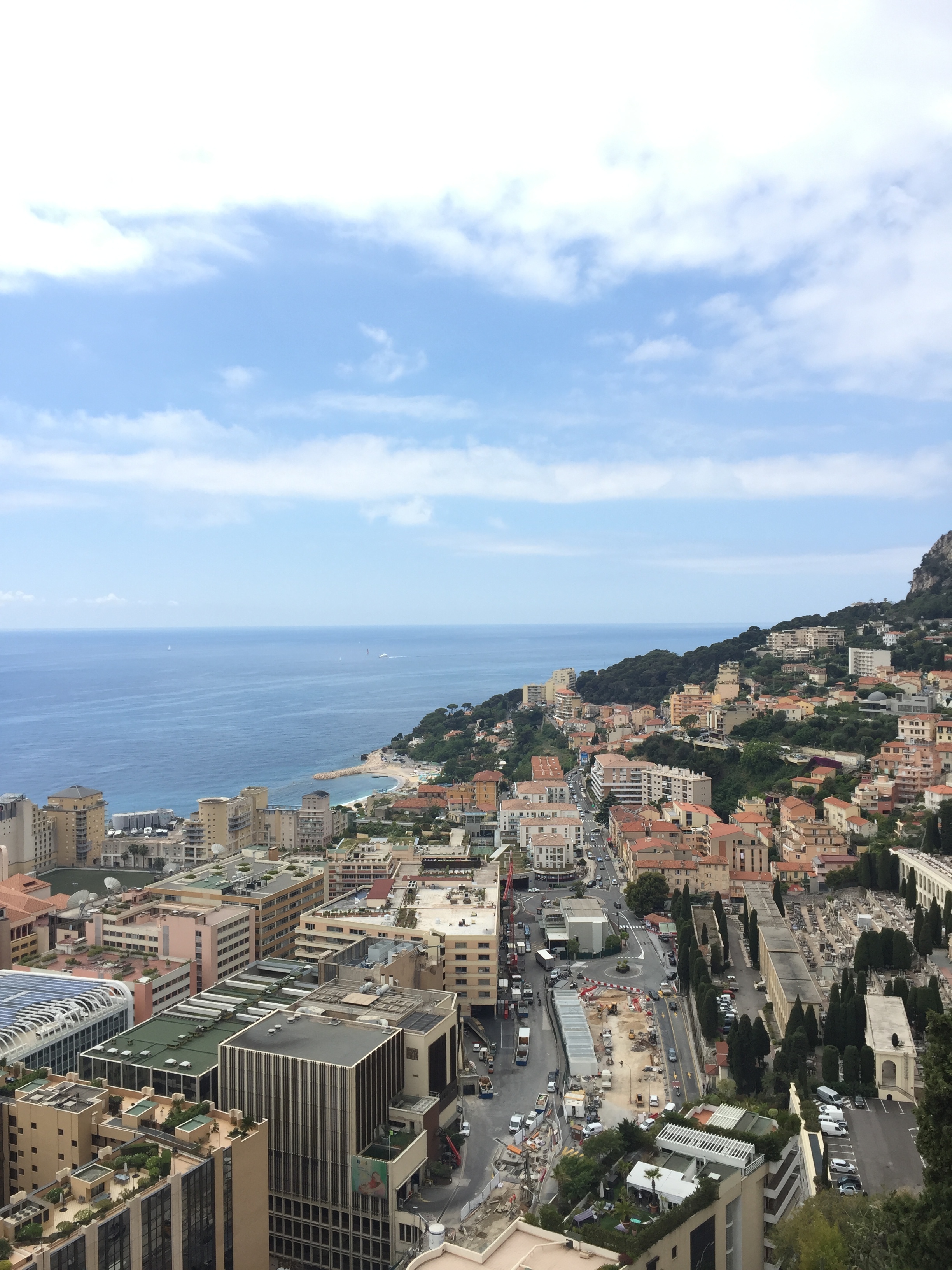 Eat:
Cafe de Paris, Monte-Carlo - A trip to Casino Square isn't complete without taking up a seat in the outside area and watching the buzz of the square. Known for its coffee and cakes, Cafe de Paris also serves food and alcohol, which makes it an ideal spot at any time of day.
Nobu, Monte Carlo - Nopi if located in the luxurious Fairmount Hotel, which happens to on the most famous bend in the world. This stunning restaurant is placed right by the sea, providing breath-taking views of diners. Book a table for dinner and watch the sun set over the sea, whilst sipping on happy hour cocktails and a set menu to lessen the blow financially!
Buddha Bar, Monaco - Buddha Bar is an relaxed but atmospheric place to party in Monaco. Based right next to Monte Carlo Casino this stylish bar also doubles as a restaurant to fine dine in.
Stay:
As well as the high end hotels such as Fairmont, there are also a good number of mid-range hotels in Monte-Carlo. Airbnb in Monaco is also surprisingly expensive, so depending on the type of accommodation you're looking for, a mid-range hotel in the center might be idea.
Relax:
Monaco isn't a city with a tonne of sites to see of things to do. As a result. You will probably have a significant amount of time to relax
One of the best places to do this is by the coast alongside the yachts. Alternatively a cafe or restaurant with outdoor seating is ideal for a leisurely meal. We had a lovely meal in the sun at Huit et Demi. There are also several small public parks located across the city which are great to rest in if the incessant hills have got to your legs!
Overall:
I enjoyed my time in Monaco and it receives the highest scores for style, as the scenery, people and cars were all beyond glamourous. However there was a lack of history and culture to the city which may detract from Monaco's appeal for some people and this is evident at times from the lack of tourists in the city.

If you have any questions about my trip feel free to get in touch!