Taste the Caribbean at Burlock Rum Bar, Marylebone
Burlock Rum Bar - Cocktails and Food Review

Cuisine: Caribbean and Mediterranean Small Plates
Style Points: 4/5
Location: Marylebone
Price: ££
Overall: 4/5
Ever since I've returned from St Lucia in the Caribbean I've developed an insatiable thirst for rum. The smooth banana and caramel tones of a good quality rum instantly take me back to that wonderful week sipping Rum Punch on the beach whilst letting the world float by.
Drinking at Burlock Rum Bar turned out to be my escape to the Caribbean in the heart of upmarket Marylebone. This tastefully decorated little rum bar offers a whole host of rum cocktails that take inspiration from all the little and large islands that make up the Caribbean, from Panama to the Seychelles.
Cocktails?
The bar has a vast selection of 200 rums from all over the globe and I couldn't waited to get tasting! To kickstart our Caribbean adventure, we decided to try the Burlock's own self-confessed favourite cocktail, the Daiquiri. Made with just three ingredients - Caribbean rum (of course,) freshly squeezed lime, and cane sugar. Nothing more, nothing less.
The bartender said it was the perfect cocktail to cleanse the palate and he was right, the cocktail was refreshing and light with the sweet taste of Bacardi Carta Blanca. My guest tried the Panamanian, a rich and complex cocktail featuring the extra aged Compañero Ron Panama Extra Añejo rum and mixed with dark chocolate, orange, mint, bitters, and topped off with champagne. It was quite a contract to the daiquiri but was nonetheless a joy to sip.
Food?
We decided to order some small bites from the food menu as we were quite famished. There isn't an extensive menu but rather a selection of small bites to go with the cocktails.
We tried the Trio of Fries - Thyme salt, melted cheese, sticky barbecue sauce, Nachos topped with jalapenos, red kidney beans in tomato, melted cheese, sour cream and guacamole, Queso Con Chilli - Deep fried cheese with sweet chili dip, Pescado Frito - Fish goujons with lime and herb mayonnaise, and Choripan - Grilled chistorra sausage sandwich with pebre sauce.
Bear in mind, this is not meant to be a fine-dining restaurant and the food is always going to be secondary to the cocktails. However, the food is nice enough and could be considered a rum bar equivalent of 'pub grub.'
I especially enjoyed the Pescado Frito with the wonderful tangy lime and herb mayonnaise and the Nachos were smothered in guacamole that was freshly made and quite delicious.
More cocktails?
My next choice of cocktail was the Painkiller which, according to the menu, is the world's best beach drink created at the world's best beach bar, the Soggy Dollar. The cocktail is made with Pusser's Gunpowder Proof and blended with pineapple, coconut, orange and nutmeg. The cocktail was creamy and sweet like a Piña Colada yet had subtle undertones of molasses and cinnamon. I'd definitely recommend this cocktail to anyone who likes a creamy sweet cocktail.
My guest had a Orange Street Smash, inspired by downtown Kingston, Jamaica. Plantation Xaymaca is mixed with aromatic thyme, orange, allspice, honey and lime. The cocktail is served in a delightful Tiki cup with burnt allspice floating on the top to give you a real spicy aroma before taking a sip. Another refreshing cocktail that would please those that like an Old Fashioned with plenty of citrus tones.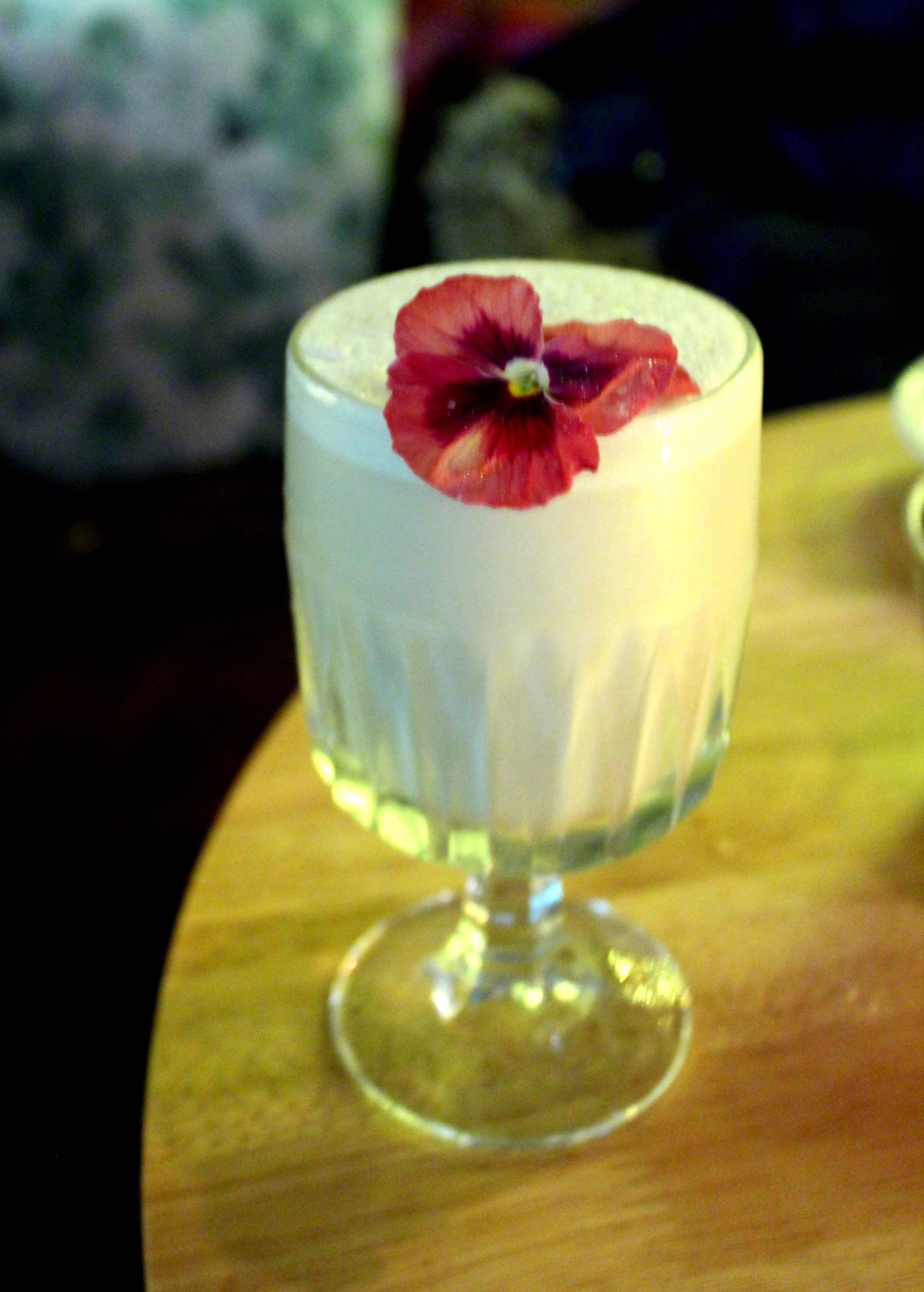 As it was a work week we decided to take the mature and grown up approach and call it a night before we got carried away. However, we will definitely be returning to sample more delicious rum-based cocktails to take me back to those sunshine filled days in the Caribbean.
Price?
The cocktails are very reasonably priced for the surrounding area at around £10-12 and there is a really good Happy Hour from 5pm-9pm Mon-Fri that includes 2 Cocktails for £10 and a rum punch bowl for £18 that serves 5 or just 1 thirsty individual.
The food is also reasonable at around £7.5 to £8.5 per dish and the portions are good, especially the Trio of Fries and Nachos!
Overall?
If you like rum in your drink and a nice relaxed atmosphere with good vibes and ambient lighting then Burlock Rum Bar is your place. Let the bartenders guide you through the assortment of flavours, combinations and pairings while you sit back and enjoy the life of riley, in true Caribbean style.