Brunch at The Ritzy Picturehouse, Brixton
Restaurant Review: Brunch at Ritzy, Brixton London
Style Points: 5/5
Price: £
Overall: 3/5
A short walk from Brixton station, which is as vibrant as ever, you cannot miss the large Ritzy sign and cinema listings. The Ritzy Picturehouse has been a staple in Brixton since 1911 and locals have fought to keep it as part of their community. The venue itself screams old school glamour and like many older institutions there has been some renaming and restoration.
The cafe and restaurant is bright, fresh and has its own appeal. The light washes over the main seating area in the restaurant through the large windows where you can watch the buzzing Christmas market and busy passers-by of Brixton's characteristic Windrush Square. We couldn't wait to settle down for brunch and admire the view.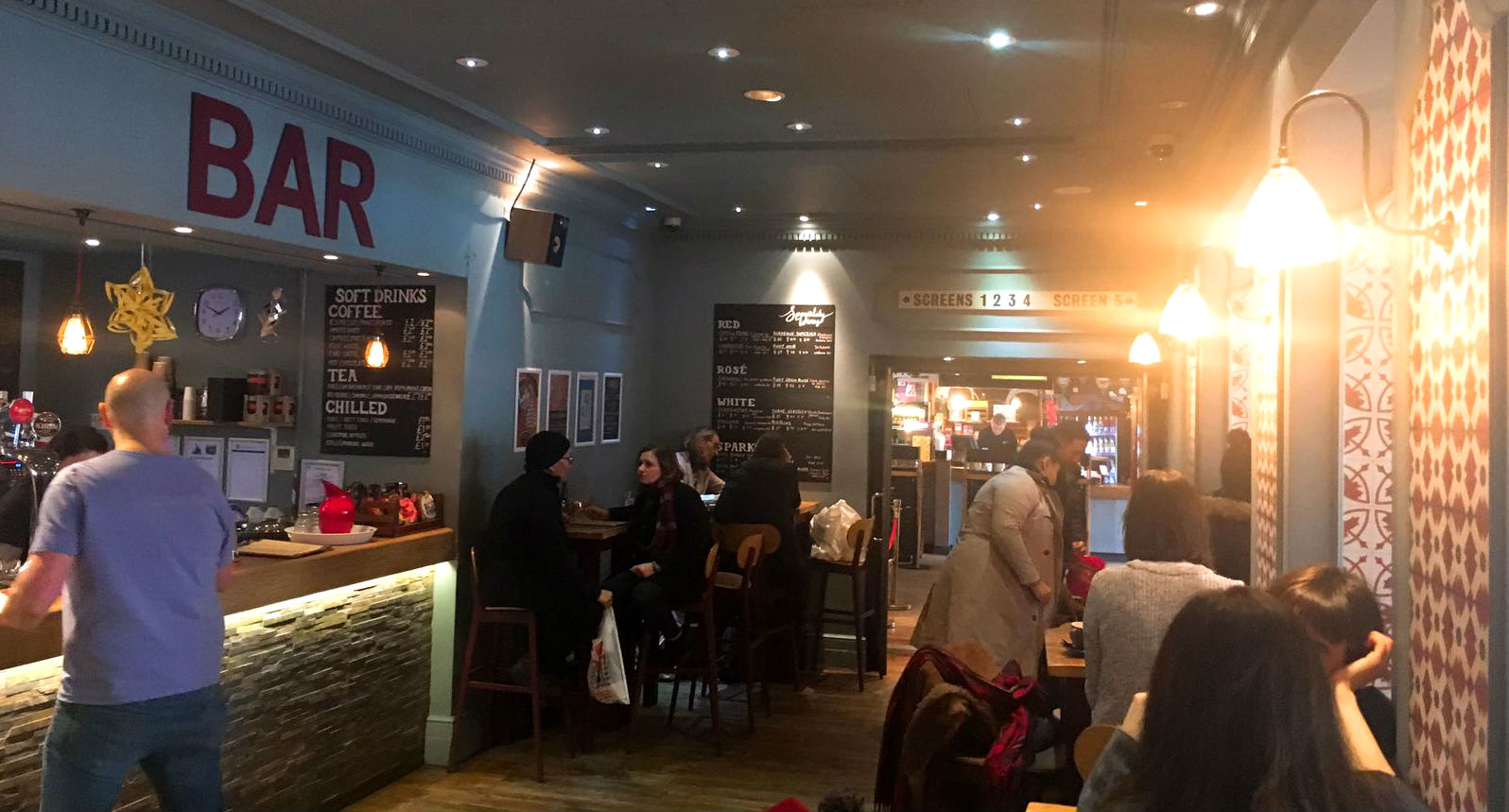 What's on the menu?
We arrived for brunch and theThe dining area is brimming with a real mixture of diners, from families, millennials using the wifi on their laptops, mature women catching up over a coffee and arty types on casual business meetings.
Diners have to order at the bar and armed with the menu, we made our way up to order brunch. We ordered camomile and green teas which arrive at our table shortly after in large white cups. This was my first meal of the day so I was rather ravenous but fancied something slightly out of the ordinary. I found just what I was looking for with my pick of the menu.
I ordered sweetcorn fritters, back bacon, slow roast tomato and smashed avocado had a sweet and savoury flavour, with a lovely crunchy golden brown coating almost like a pancake. It's served as a tower layered with great quality British back bacon which was slightly salty (as to be expected) and laced with soft smashed avocado which further intensifies the salt and sweet fusion.
There were also very large cooked slices of tomatoes which were juicy, perhaps one too many slices. The flavours complimented each other so well and you have the elements of a breakfast sandwich without heavy slices of bread. I also ordered a side of scrambled eggs which topped it all off for me. I felt like the serving on my plate was the perfect portion size.
My guest ordered the smoked salmon, scrambled eggs and sourdough bread (classic!) with an extra side of avocado. She felt that the eggs were a perfect consistency, light, fluffy and not runny and the salmon was fresh with a very slight amount of salt. Her avocado was fresh and tasty with a taste of lemon coming through.
Could I afford to dine here again?
Our brunch plates, including two cups of tea and excluding or extra sides, works out as less than a tenner each which is very affordable for the quality of food we received.
A full English or the vegetarian version will cost you £9.50 with a coffee/hot chocolate at approximately £2.30 or a Bellini at £6.00 if you want to start the morning with some fruity fizz.
Overall?
Brixton an area with an exciting fusion of the old-fashioned and trendy new cultures living side by side and the Ritzy Picturehouse perfectly reflect this. The cafe has traditional options and twists for the adventurous ones just be prepared for it to just as busy inside as it is outside.
I really enjoyed by brunch at The Ritzy Picturehouse as my food was delicious, however I felt the staff were a little busy and therefore were not as attentive as they could have been. My food was good and affordable and so I would return at a quieter period.
 
Reviewed by Guest Writer Syeshia Sweeney. Thanks to The Ritzy Picturehouse for their hospitality.
Visit The Ritzy Picturehouse website
Address: The Ritzy, Brixton Oval, Coldharbour Lane, London SW2 1JG
Closest Tube Station: Brixton (Victoria Line)