Manitoba Tigella - The UK's First Tigella Kitchen Bar
Restaurant Review: Manitoba Tigella Kitchen Bar, New Oxford Street, London
Style Points: 3/5
Price: £
Overall: 3/5
Located on New Oxford Street, authentic Italian restaurant Manitoba Tigella lies just round the corner from busy Tottenham Court Road station.
The two floor restaurant has an airy open-plan design with a pretty tree and large deli style counter in the middle. Specialising in tigella (disc shaped stuffed bread) which originated in the Emilia Romagna region in Italy, Manitoba shows it is proud of its authentic Italian roots throughout the menu.
What's on the menu?
Originating from the chestnut forests of the Apennine mountains in the Emilia Romagna region of Italy, the tigella at Manitoba is prepared in accordance with rural customs and we decided to start with this speciality.
Diners will be able to choose how they eat their tigella and we chose to share the veggie burger, created with home-baked tigella with beans hamburger, red onion and embers onion sauce. We also tried the roquette stracchino, which was home-baked tigella with stracchino soft cheese and roquette salad.
The tigellas are certainly attractive with a flower design on the bread and they were also presented in wooden boxes which was a good addition. Not dissimilar to crisp cold panini bread, the tigella was yummy and would be good for lunch.
For our main course, my companion had the olio pasta, a spaghetti pasta with oil, garlic, sesame seeds, parsley and chilli pepper, and I opted for the trofie al pesto, a trofie pasta with basil pesto, potatoes and pine nuts. The pasta was quite basic and whilst this is not always a bad thing, we both found it was a little lacking in flavour and pizzazz.
For dessert, I chose the manitoba cream, a sponge cake, custard, strawberries syrup and chocolate cream, which was served in a cute little jar with a strawberry for decoration. It was delicious and tasted like a chocolate trifle. Equally tasty was the chocolate and pistachio brownie my companion selected from the dessert counter.
We finished our meal with some cocktails which are currently not displayed on the restaurant's website but proved to be the pièce de résistance. The cocktails on offer give the customer a chance to get involved and adapt the drink to their taste.
We started with a strawberry cocktail presented on a slate with various things we could add such as chocolate, prosecco and strawberries. We also tried what I expect is the most daring cocktail on offer. It consists of a dry and a sweet vodka shot and involves eating a coffee laden lemon in the mad but hilarious drinking process. The combination of ingredients gave us a massive buzz and set the experience of Manitoba Tigella off nicely.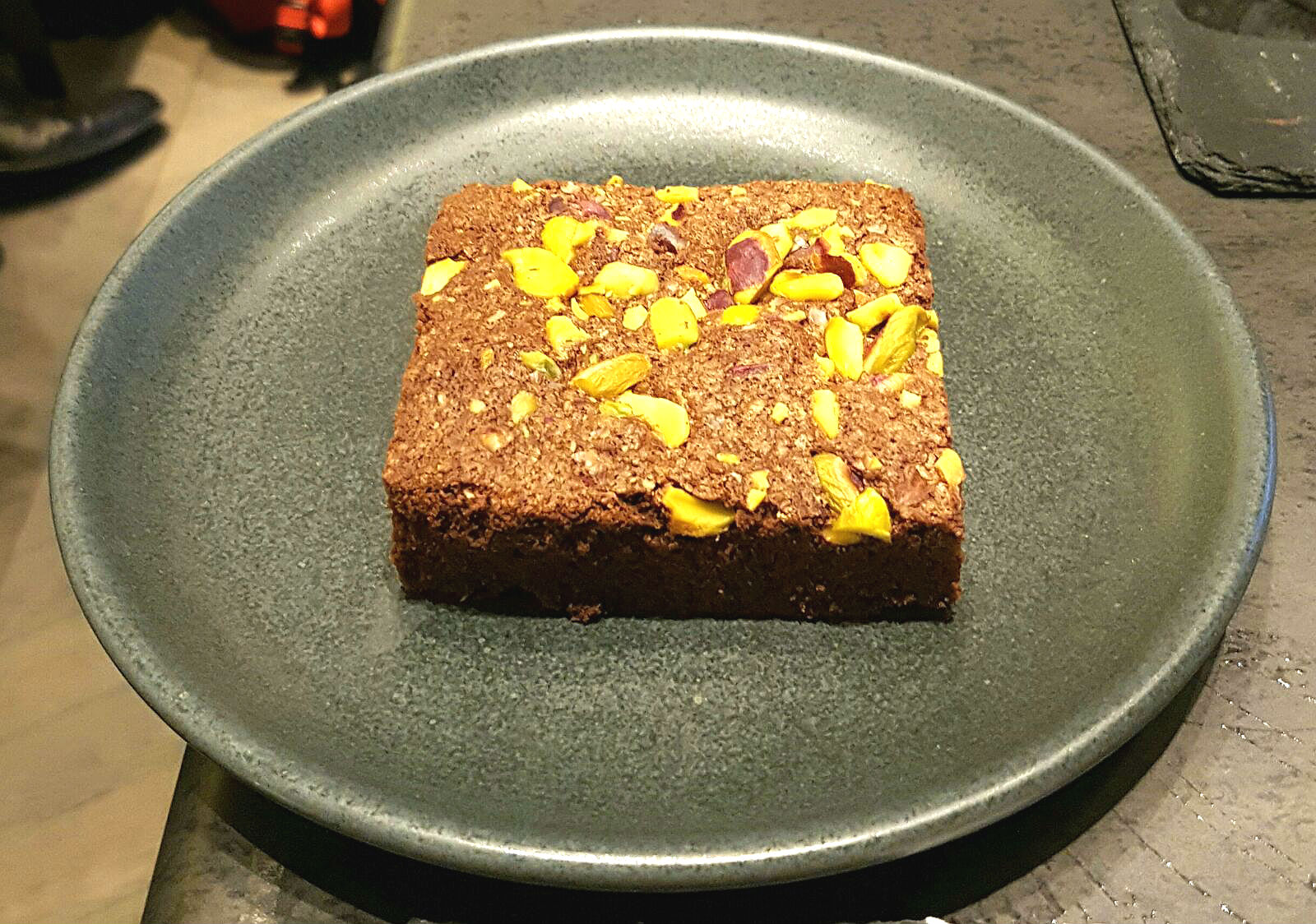 Could I afford to dine here again?
The prices are very reasonable with vegetarian tigellas ranging from £1.50 to £3.00. The pastas also come in under £10 whilst the desserts also do not break the bank in the slightest as they are priced around £5.
Also the DIY cocktails are £10 each which is great considering the standard London cocktail price is not much less.
Overall?
Manitoba Tigella is a well located Italian restaurant which would be great for a lunch or light dinner due to their selection of tigellas. The passion which goes in to the tigellas is admirable but I think the restaurant might be missing out on its biggest selling point - the fantastic immersive cocktails!
Why not visit Manitoba Tigella for desserts and inventive cocktails either before a night out or for a leisurely evening with friends? The location of the restaurant would serve it well in this regard and I think they are current missing a beat by not publicising this. And do try the vodka/coffee/lemon concoction - even if it is just to say you did!