The PERFECT night out in Saigon - Qui Cuisine Mixology
Qui Cuisine Mixology, Saigon- Restaurant Review

Cuisine: Pan Asian and Fusion
Location: Ho Chi Minh City/Saigon
Price: £££
Food: 4/5
Style Points: 5/5
Value for Money: 4/5
Overall: 4/5
Located in the up and coming trendy District 1 area of Ho Chi Minh City, Qui is an establishment that oozes suave and sophistication, easily being able to blend into the London restaurant scene without skipping a beat. Reflecting the growing economic development of the country and rising middle class, Qui is a member of the 'new wave' of restaurants and bars quickly cropping up across Vietnam that is attempting to enhance Vietnam's international reputation as a fine-dining hotspot.
With this in mind, the dim lighting, muted colours and wood furnishings all make for a contemporary and elegant vibe whilst maintaining a relaxed atmosphere to enjoy Pan Asian food inspired and created by "Innovation Executive and Culinary Director", chef Mark Molnar. Born in Budapest-Hungary, Mark has worked in high-end restaurants all over the world including in Miami-America, Tokyo-Japan, Paris-France, Dubai-UAE, and London-England. Most noteworthy, he has plied his trade at the legendary 3 Michelin Starred restaurant, El Bulli in Barcelona-Spain.
Mark met with us before we dined and I was fascinated to hear his story and career as a professional chef. He is someone who genuinely loves his craft and I suspect he still cooks with the same passion and enthusiasm that he had as a trainee chef many years ago in Budapest. Trusting Mark's recommendations fully, we decided to try his Tasting Menu, comprised of a selection of 8 small plates that showcase his innovation and culinary vision.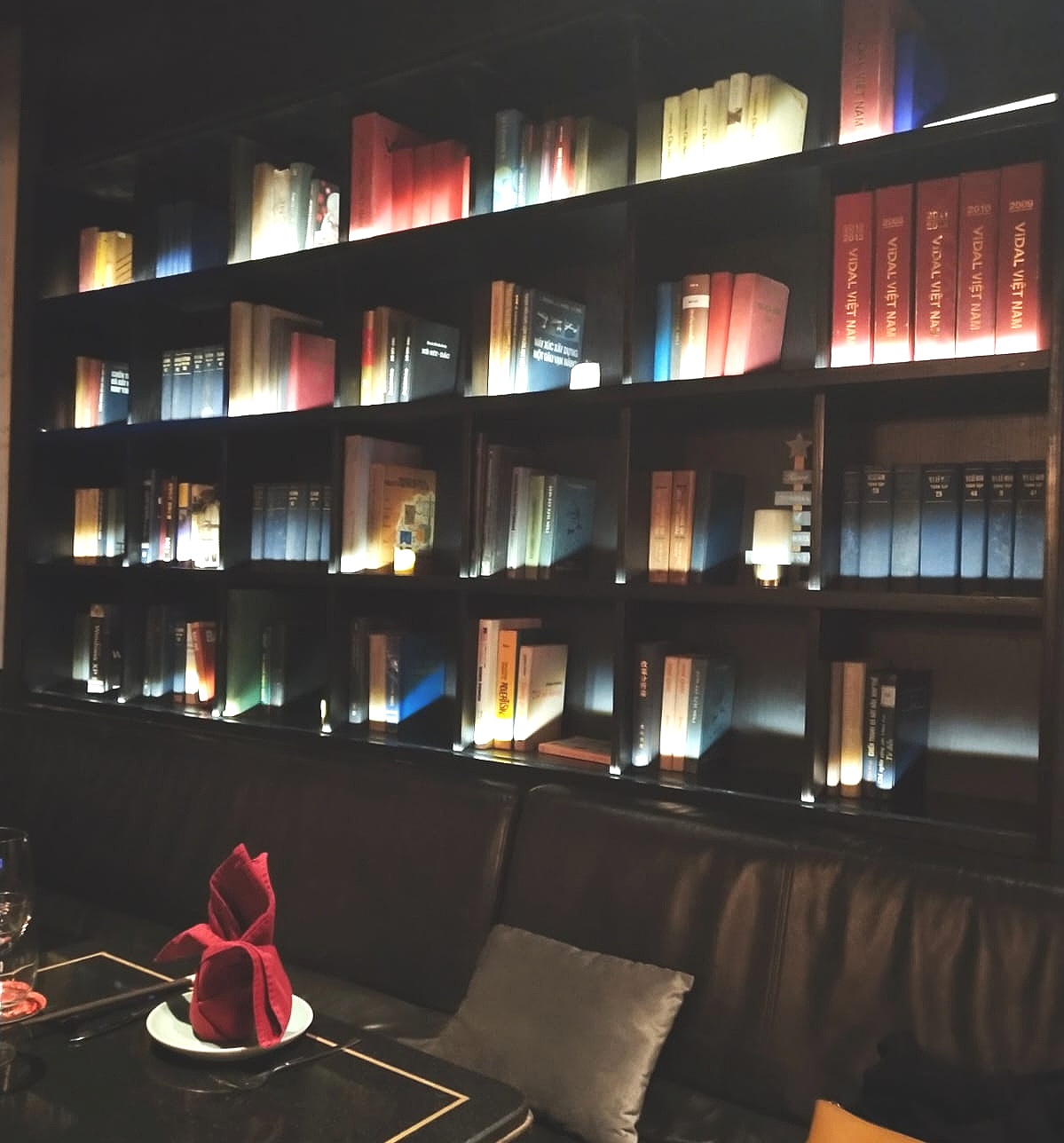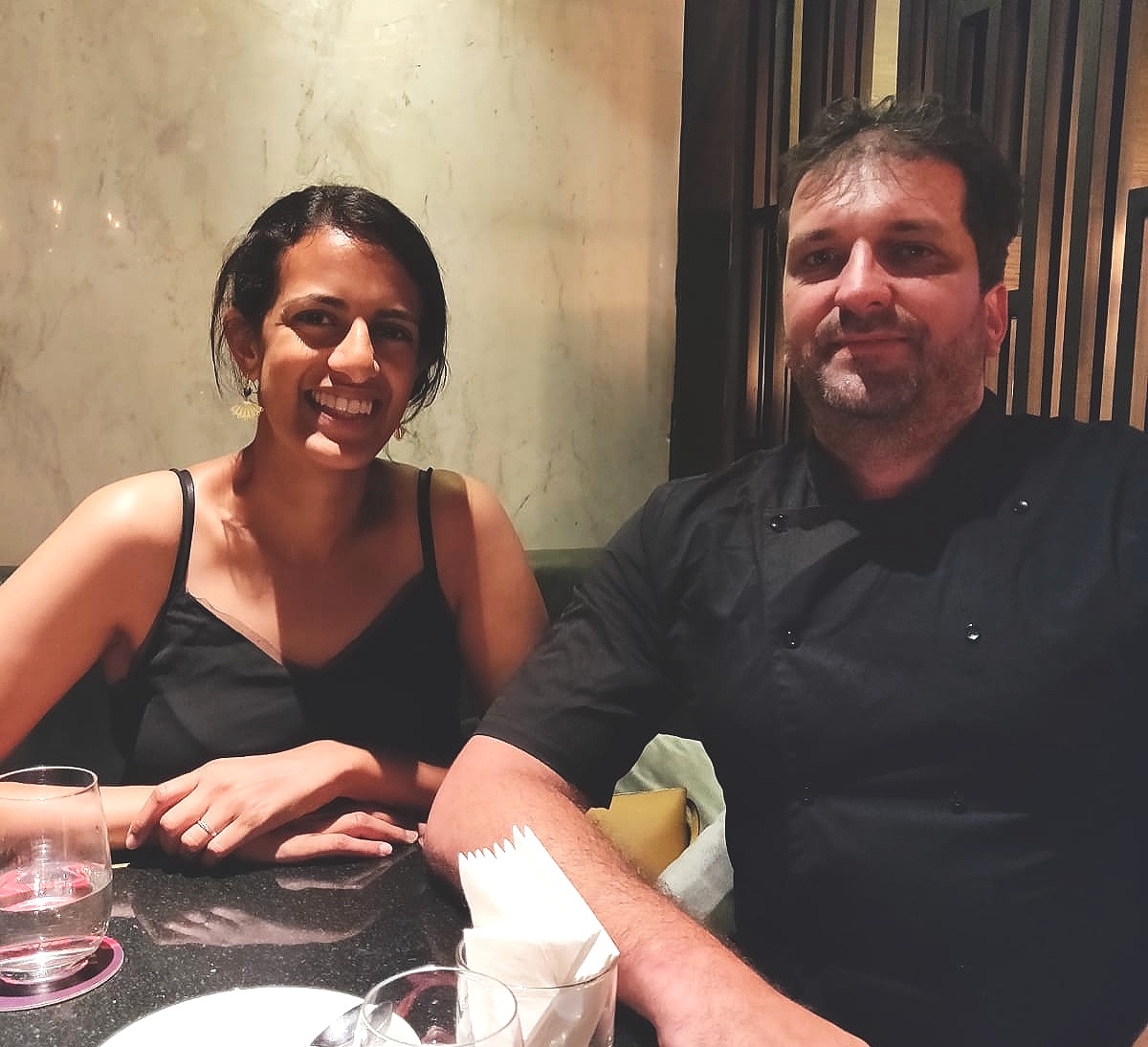 The Food?
I won't describe each one but focus on a few, starting with the first plate, a take on a local delicacy - Fried Pigs' Ears. Although it doesn't sound appetising, I was eager to try it and decided quite quickly that I liked them. When you bite into them, they are very crunchy, salty, and a little greasy from the oil they're fried in along with the fat from the pig. The pigs' ears came with a nice pineapple salsa, avocado hummus, and some toasted bread.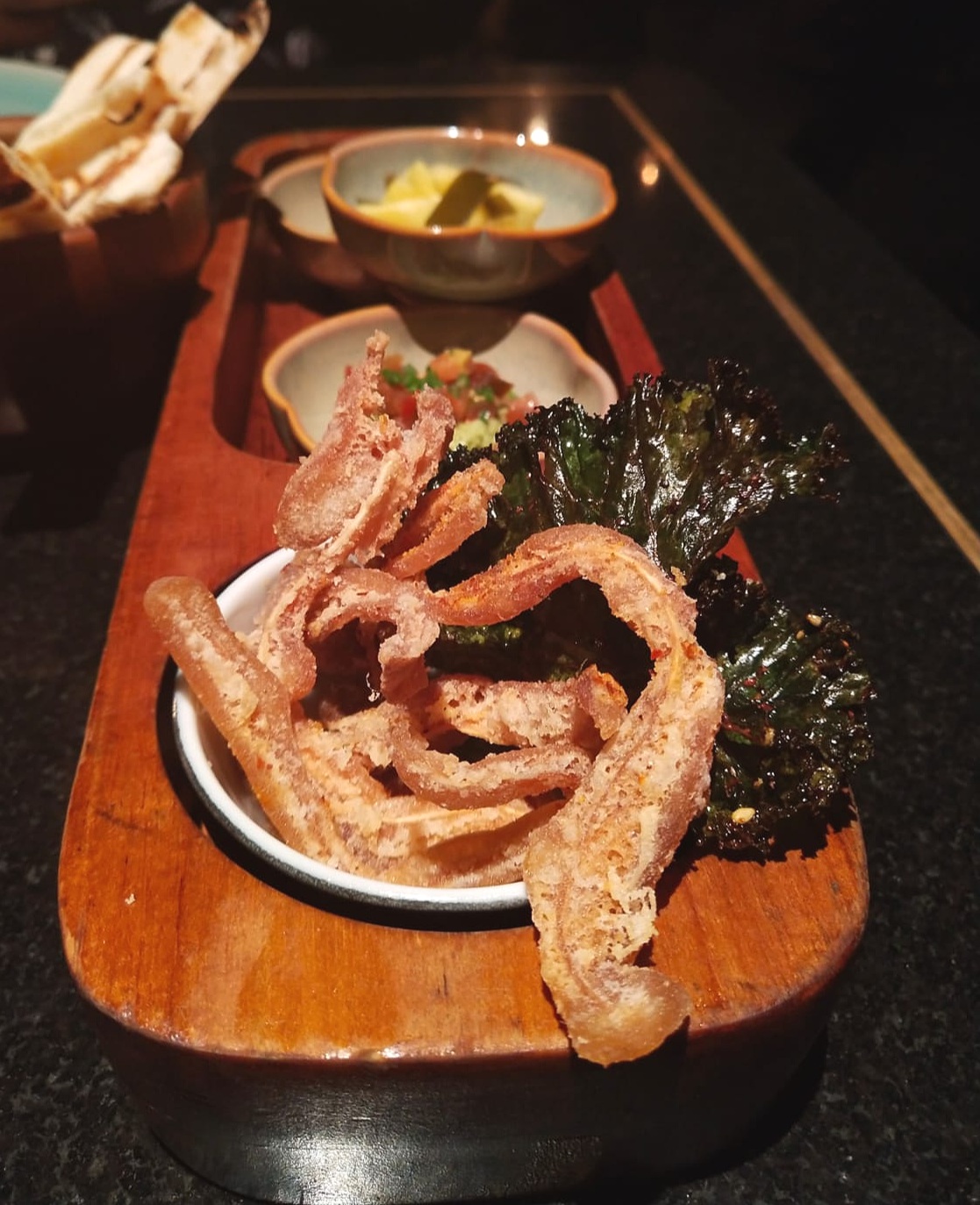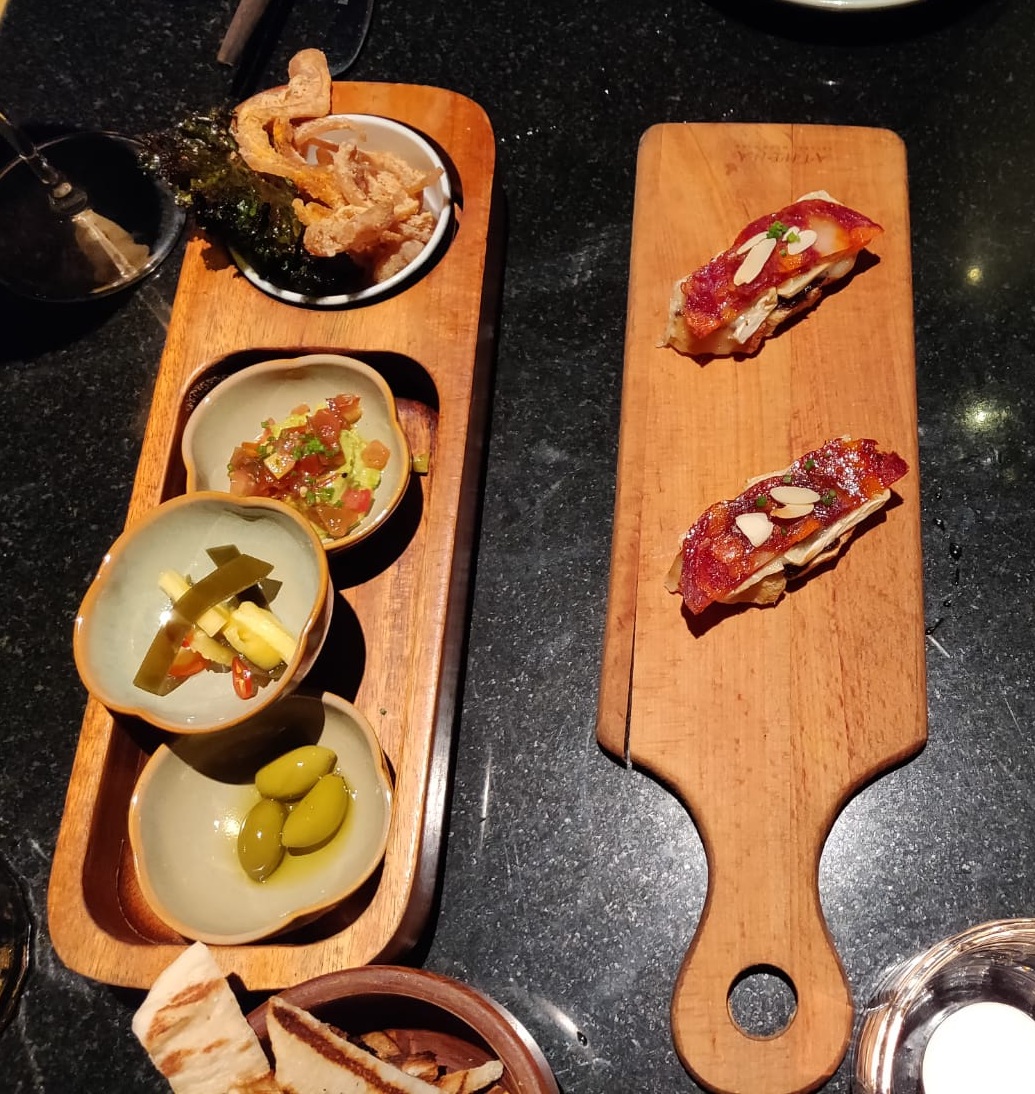 The Beetroot Peanut Butter Hummus was a standout one for me as it tasted as fresh and vibrant as it looks. Although I couldn't taste any peanut butter, the mix of crumbled feta, mint, cranberry worked beautifully and it was very nice when eaten with the shrimp and black sesame rice crackers.
With our food, we tried several cocktails from the extensive cocktail list including Rosy Cheeks - Jameson Gold Reserve Whisky, Sloe GIn, Creme De Cacao, Lemon Juice, and topped with G.H Mumm Champagne and Chai Tea - Plantation Original Dark Rum, Chai Tea, Mint, Lime. All the cocktails were fabulous and were of the highest standard. I was really impressed.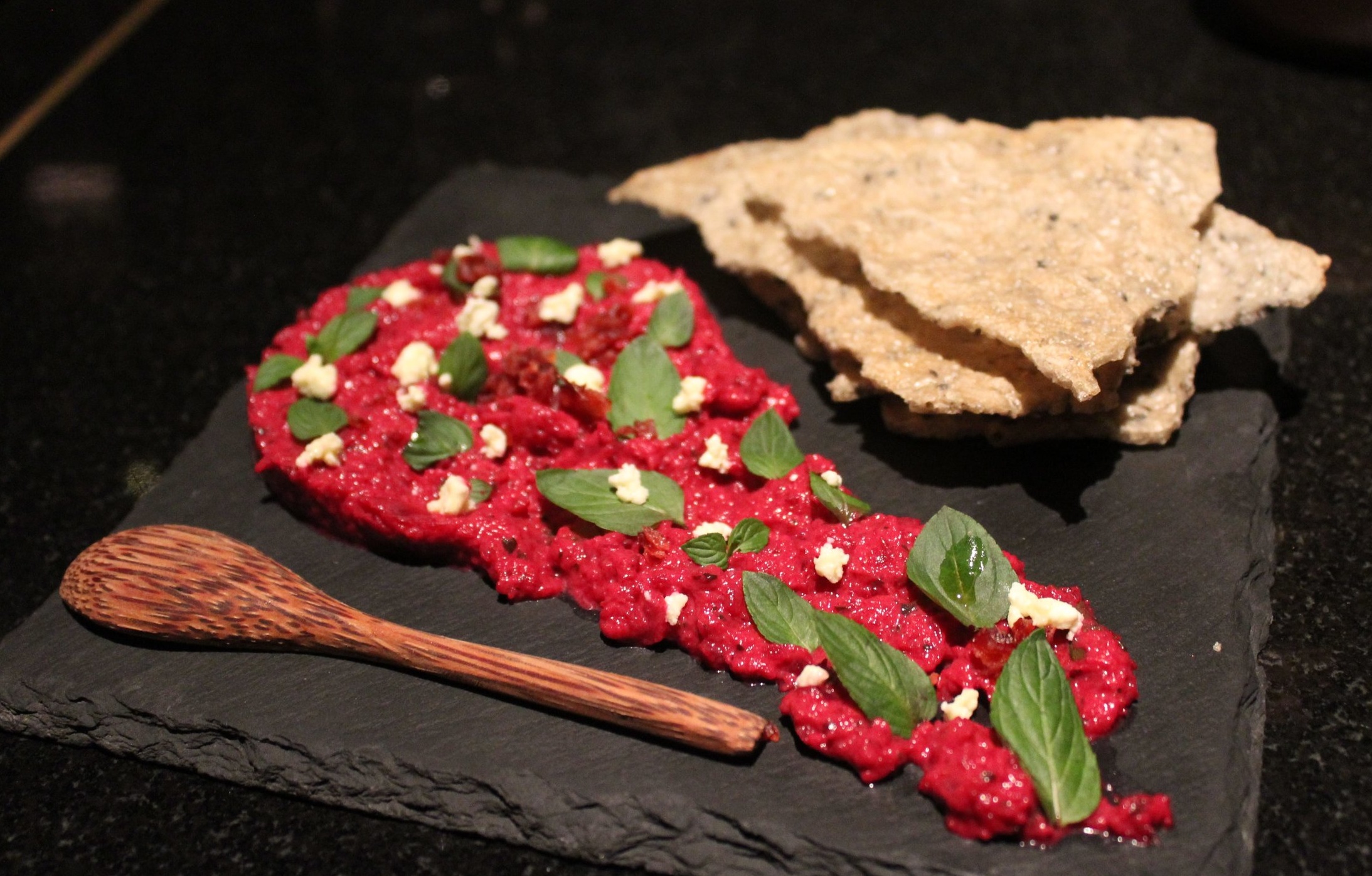 Another great plate was the Hot Truffle Potato Foam, another dish highlighting the culinary innovation being found all over Vietnam. Served in a martini glass, the aromatic potato foam sits atop some Japanese scallops, caramelized onion relish, and crispy bacon, ingredients that are all a match made in heaven.
The Wagyu Beef with Foie Gras was quite an interesting dish and I was a little on the fence with it. The beef itself was fantastic but I'm not the biggest fan of foie gras and felt the dish was too rich for me. The Kabayaki sauce that was drizzled on top was lovely though and the beef by itself was delicious without the foie gras.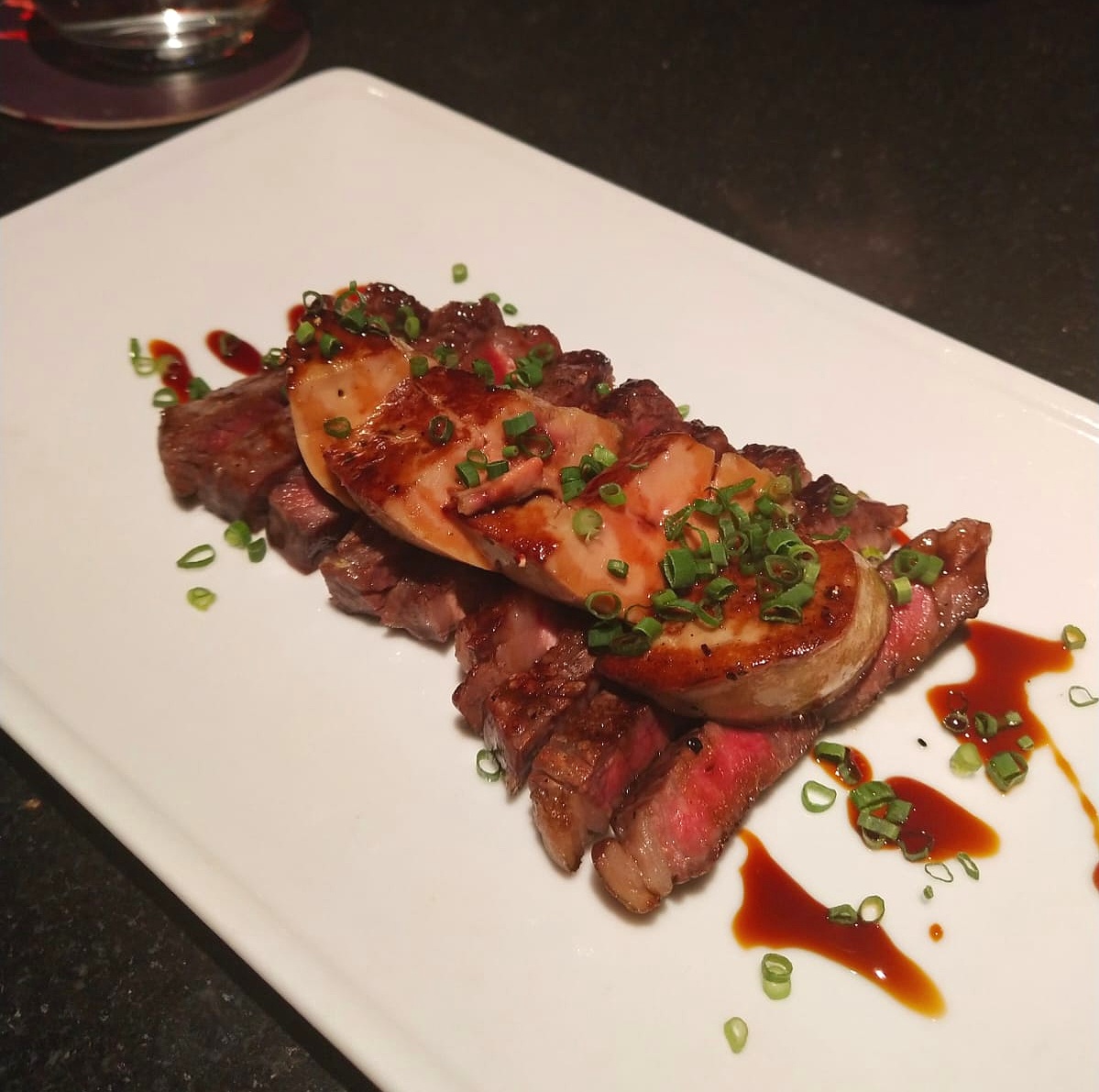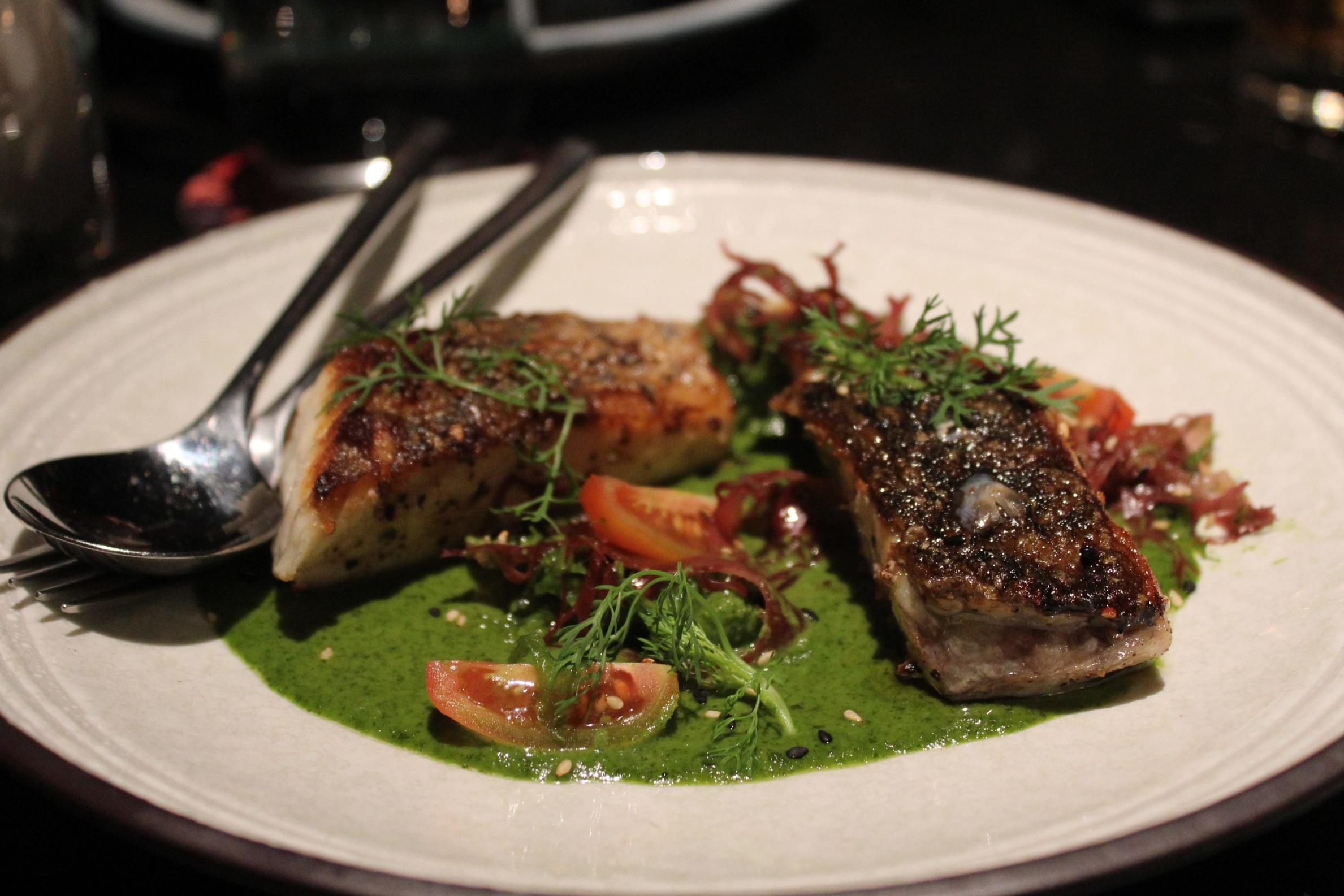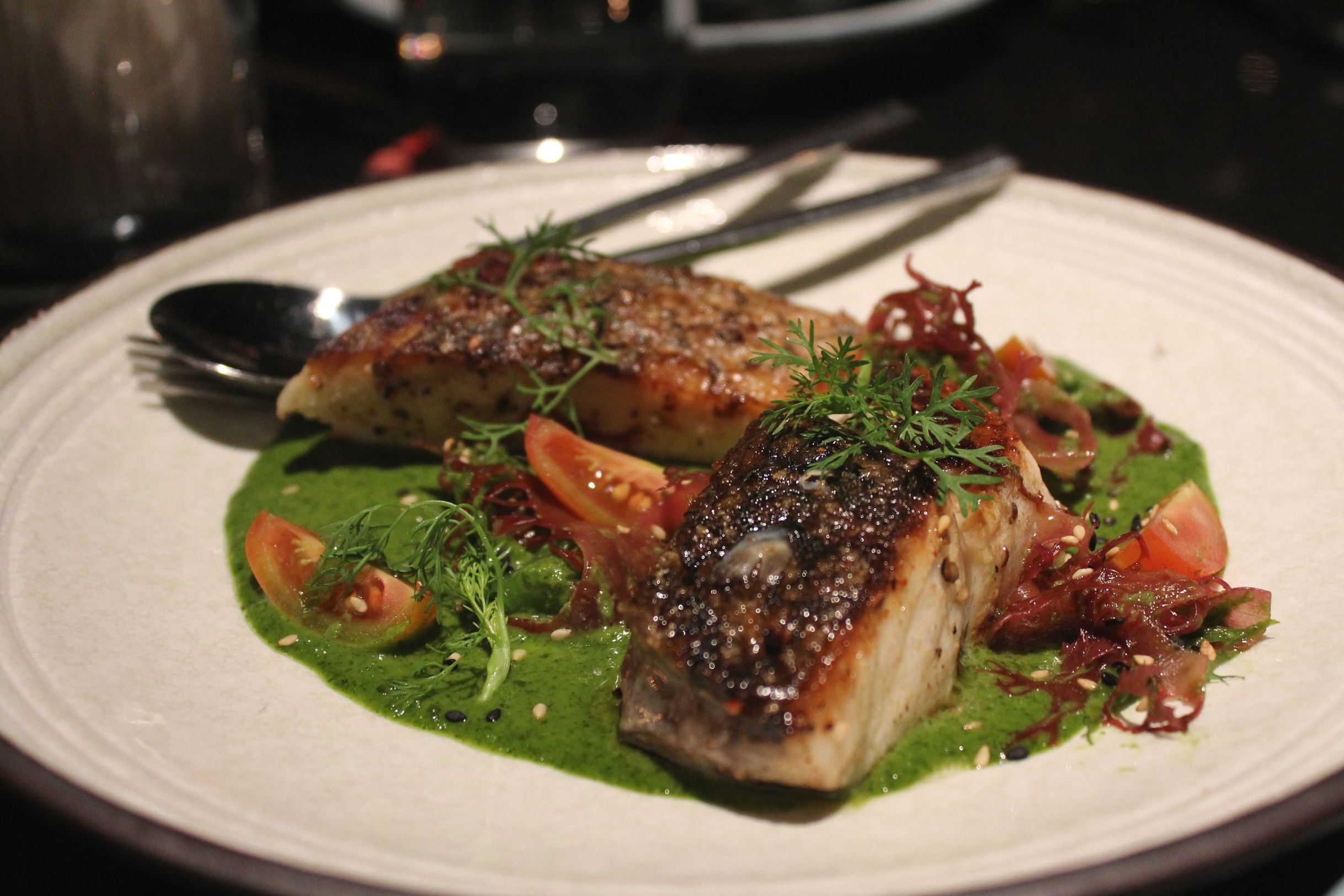 The last dish in the tasting menu was Coconut Chia Mousse. Served in a martini glass, it looked an awful like the Hot Truffle Potato Foam, yet, as we well know, looks can be very deceiving. The coconut mousse was light in taste and not overly sweet and had nice textures running through it from the chia seeds, candied banana and strawberry pieces. It was an innovative dish and take on the fruit that can be found all over this beautiful country.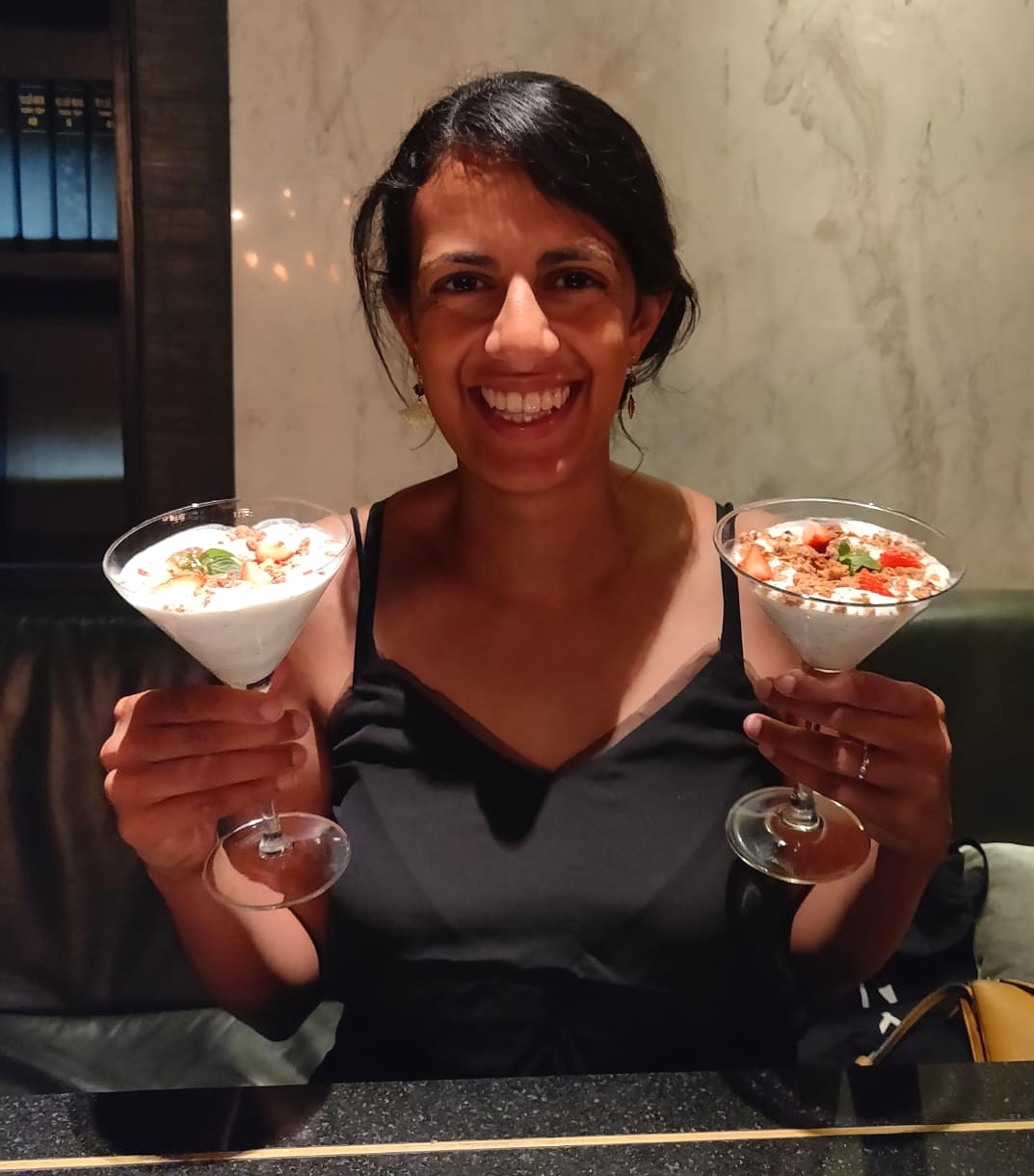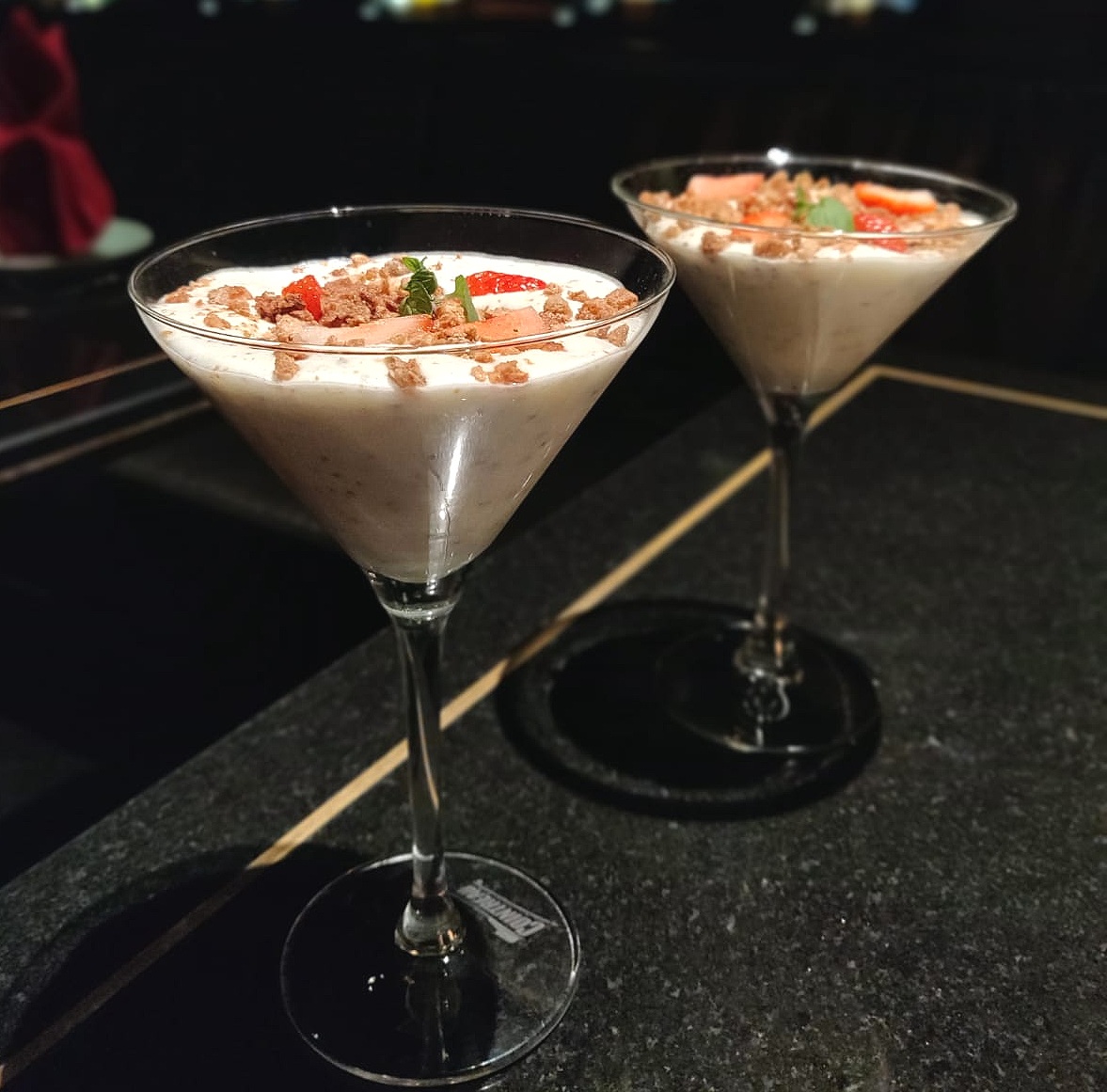 The Price?
The Tasting Menu was 950,000 Dong per person (£32.72/$41.06.) The four cocktails were priced at between 260,000 - 320,000 Dong (£8.96-11.02/$11.24-$13.83.)
Overall, our dinner for two came to 2,826,000 Dong (£97.34/$122.13.) Considering the tasting menu is the most expensive item on the menu and was both satisfying and an enjoyable experience, this is quite a fair price. Main menu items on the menu average around 550,000 Dong (£18.95/$23.77) so I'd expect an average meal for two with a couple of drinks to be around £60/$80 which is of course more than you'd expect to pay generally for a meal in Vietnam but it's a price quite reflective of the more elegant restaurants that are appearing in the main cities.
Overall?
Qui is a restaurant that has gone all out on its decor and glamorous design but has not done so at the expense of the food. With Chef Mark at the helm, the food is both innovative and delicious, and is a prime example of the growing culinary transition to fine-dining in the country. If you're in Ho Chi Minh City/Saigon and have had your fair share of Vietnamese street food, then I implore you to try Qui so you can have a little taste of things to come in Vietnam in the near future.
Book your table at Qui Saigon.
Address: 22 Le Thanh Ton Street, Ben Nghe Ward, District 1, HCMC, Vietnam
Special thanks to Qui for their hospitality!
Pin for later: