Cityscape views at Madison London Bar and Restaurant
Madison London, St Paul's - Restaurant review
Cuisine: American
Style Points: 4/5
Location: St Paul's
Price: £££
Overall: 4/5
Madison London, located on the sixth floor right at the top of One New Change, boasts a real Manhattan style restaurant and bar, with a gorgeous rooftop terrace offering idyllic views over St Paul's Cathedral. I wasn't aware that there was such a lovely rooftop located in this part of London!
The restaurant is renowned for its buzzing atmosphere and spectacular views. The menu features ills from the wood fired oven, salads, burgers and a comforting selection of slow cooked classics.
Food?
The menu at Madison London has an strong array of dishes for each course, as well as a selection cooked on the Josper grill.
To start we ordered a delicious tallegio and walnut arancini with black garlic mayonnaise, soft and well-cooked sauteed scallops and a delightfully colourful beetroot and robiola salad.
We were very impressed with our starters and our main course also didn't disappoint. We ordered a divine lobster roll with avocado mayonnaise and a good sized steak with cauliflower puree. Our sides of truffles fries and bottle of Prosecco made this a sumptious course.
For dessert we were once again impressed with the coconut bombe with pineapple carpaccio and walnut and chocolate pudding, both of which were divine.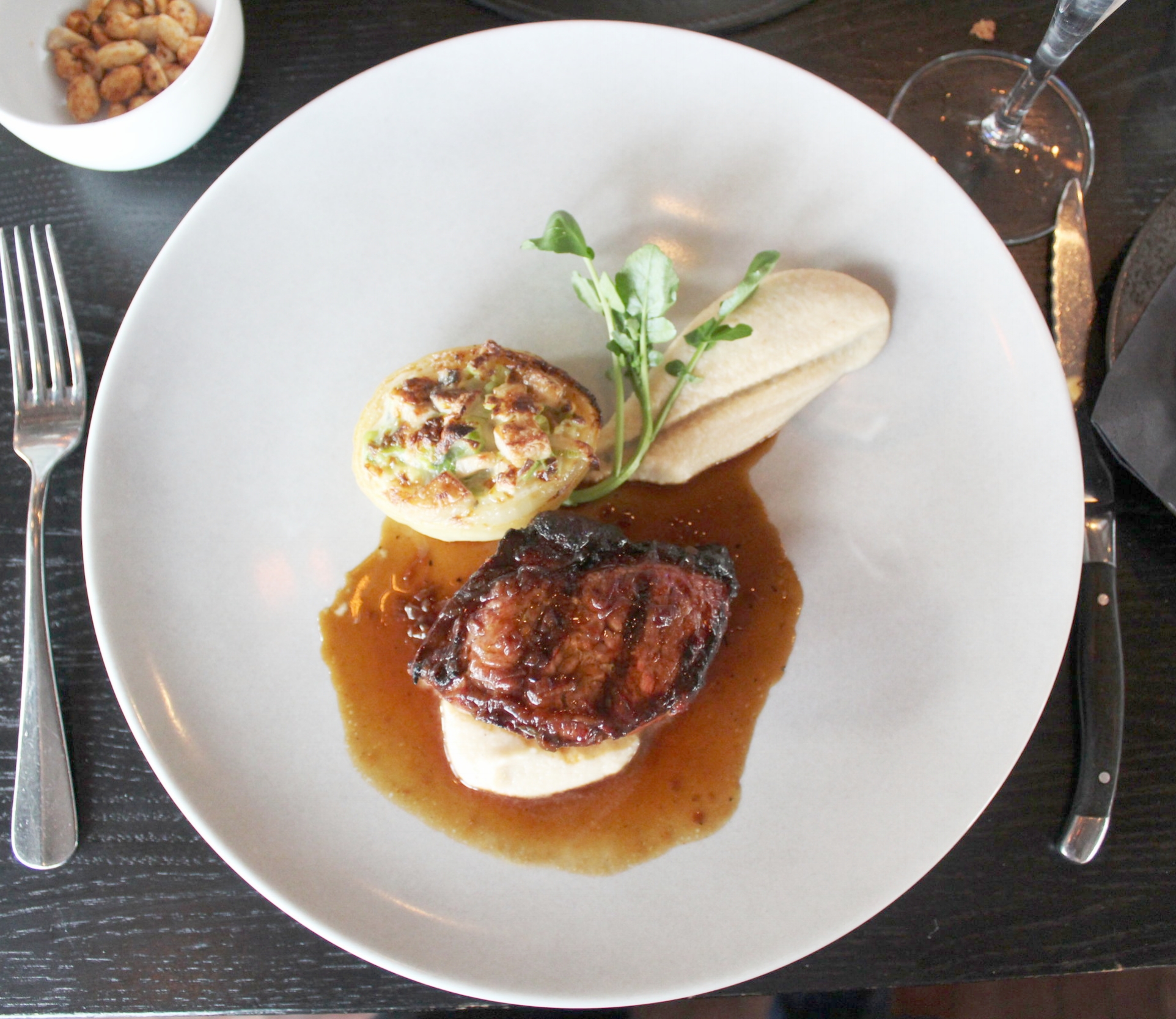 Price?
The prices for the Josper grill dishes were on the expensive side as they were an average of £25. However the remaining dishes were similar to other high-end London restaurants.
Overall: 4/5
Madison London is a lively restaurant and bar, with super friendly waiters full of great suggestions, and delicious food which is beautifully presented. I had a great time here and my only complaint was the music being slightly too loud for conversation.