Celebrate National Seafood Week at Fancy Crab, London
Fancy Crab, Marylebone London - Restaurant Review
Cuisine: Seafood
Price: £££
Food: 4/5
Style points: 4/5
Value for money: 3/5
Overall: 3.5/5
Located in Marylebone, Fancy Crab is a luxurious restaurant that specialises in red king crab, as well as a wide range of seafood, including oysters, lobsters and, my favourite, octopus.
We settled down into a plush booth with views of the lavish bar and seafood icebox and couldn't wait to give the food a try.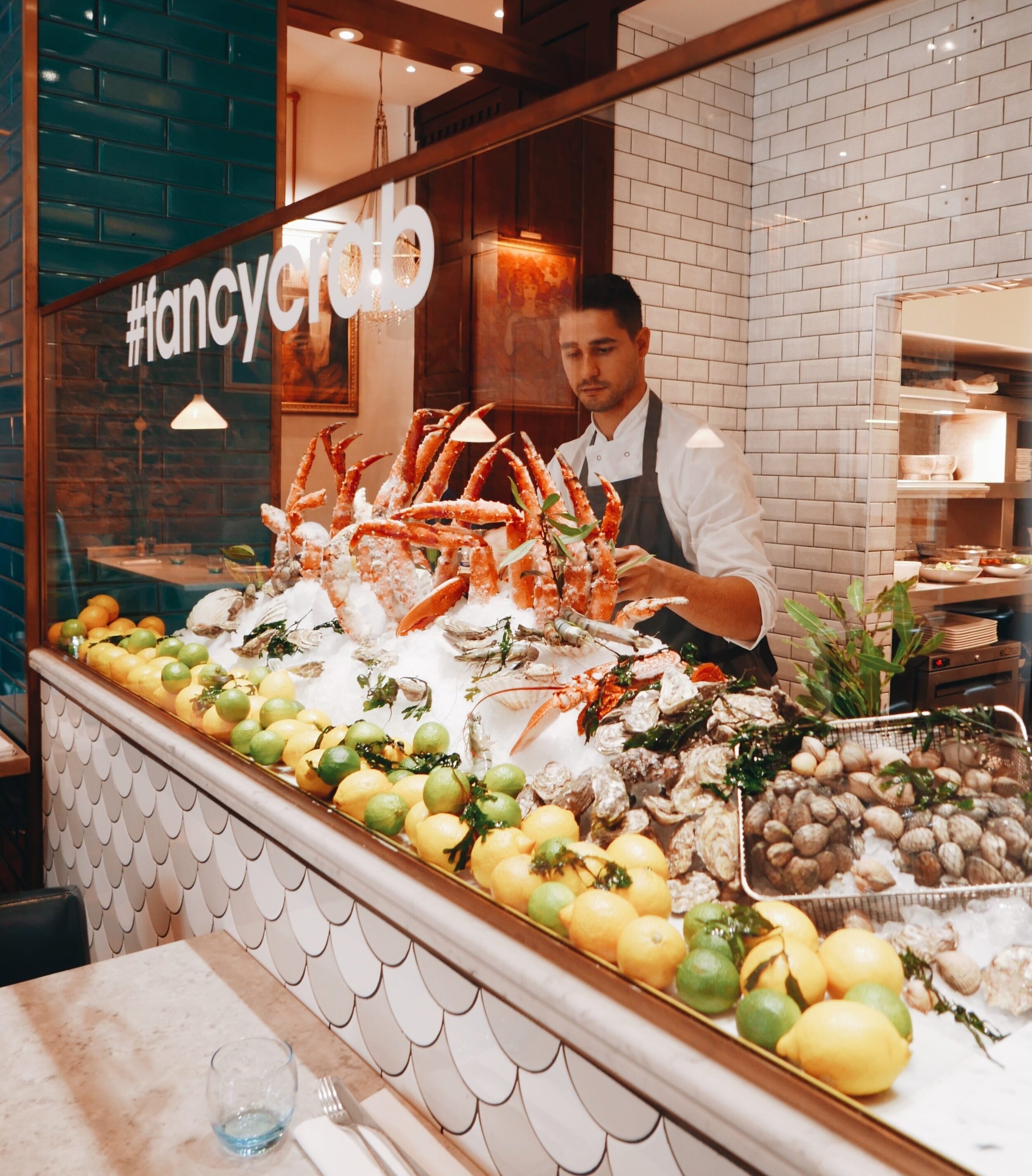 Food?
As a fan of seafood, there was a lot of the Fancy crab menu that caught my attention.
Fancy crab are known for their Crustacean Stands, which are specialty platters full of an array of seafood and fish. They can be enjoyed with a large group and are often substituted for the main course.
However I wanted to try a few different starters and so decided to order a couple of small plates, including Fancy Ceviche (£10) from the 'Raw' section of the menu. The ceviche included Yellowfin Tuna, Sea Bass, Tiger's Milk, Red Onions, Sweet Potato Puree and was a beautiful combination of sharp and mellow flavours.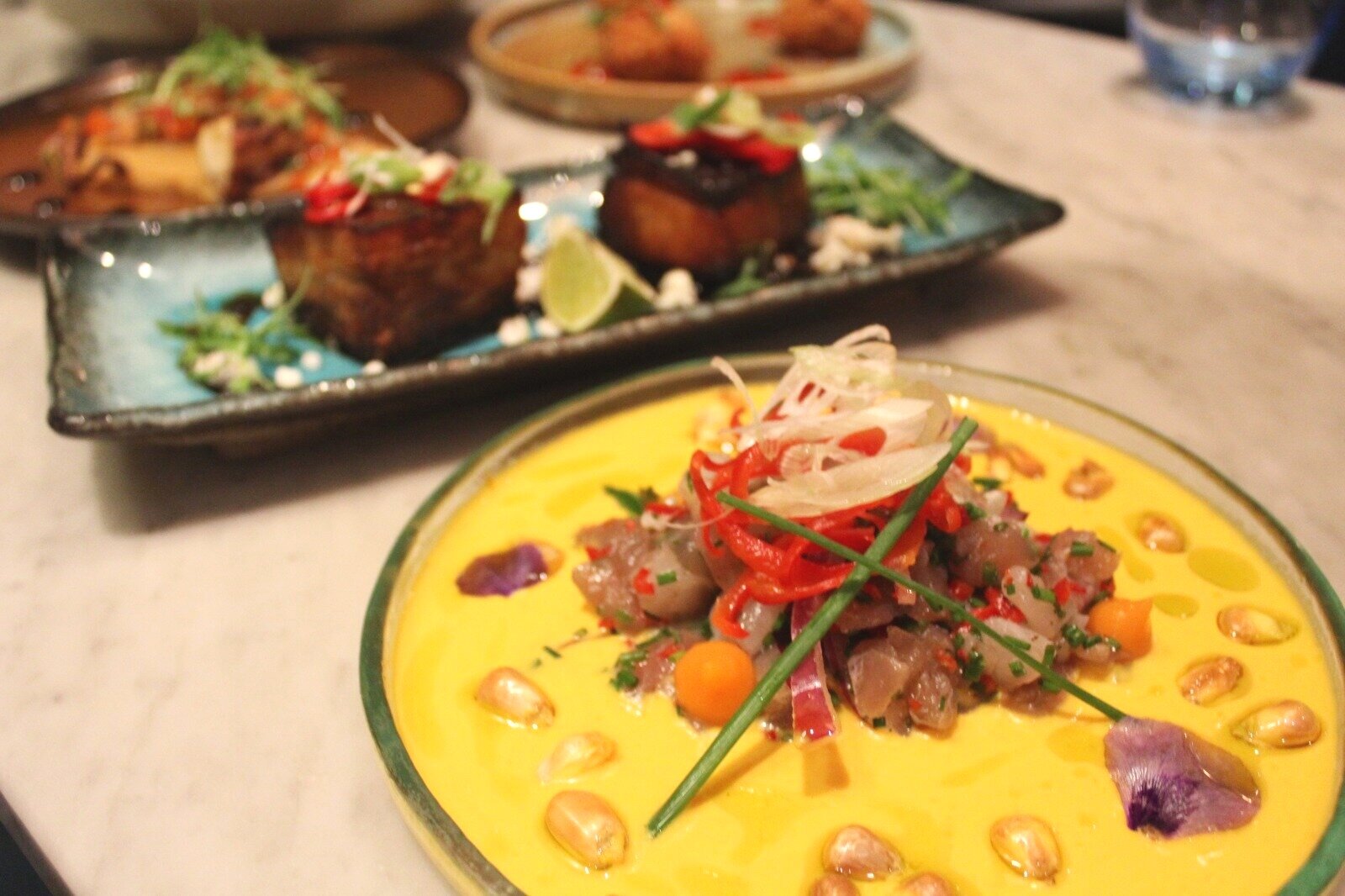 We also tried the King Crab Bon Bons (£12) served with a delicious tomato marmalade, grilled octopus with balsamic glaze (£14) and scrumptiously smooth seared scallops (£11), which were served with feta and watermelon. We also tried the Pork Belly with Pork Popcorn (£8), which was a nice alternative to the other seafood heavy dishes.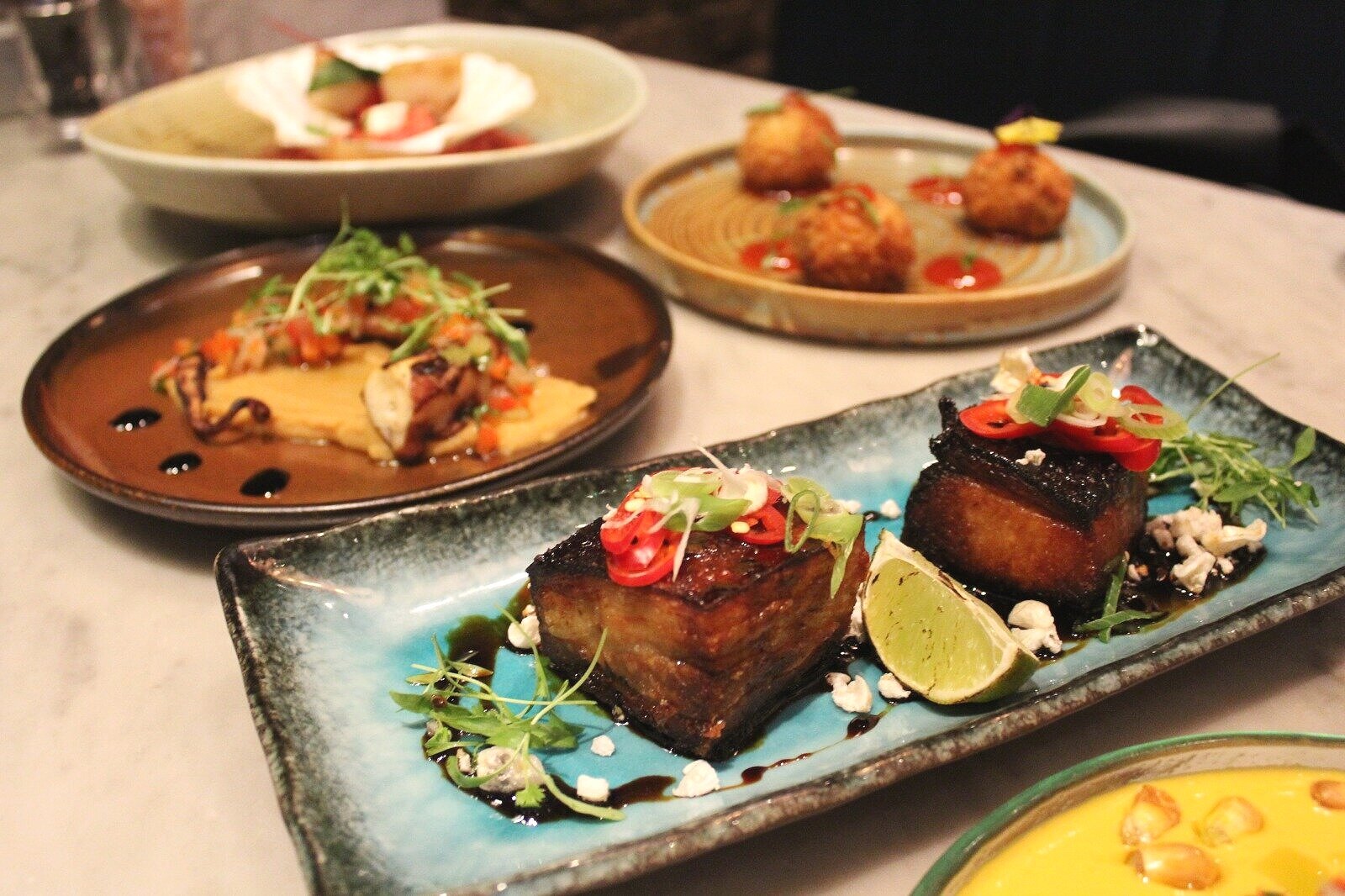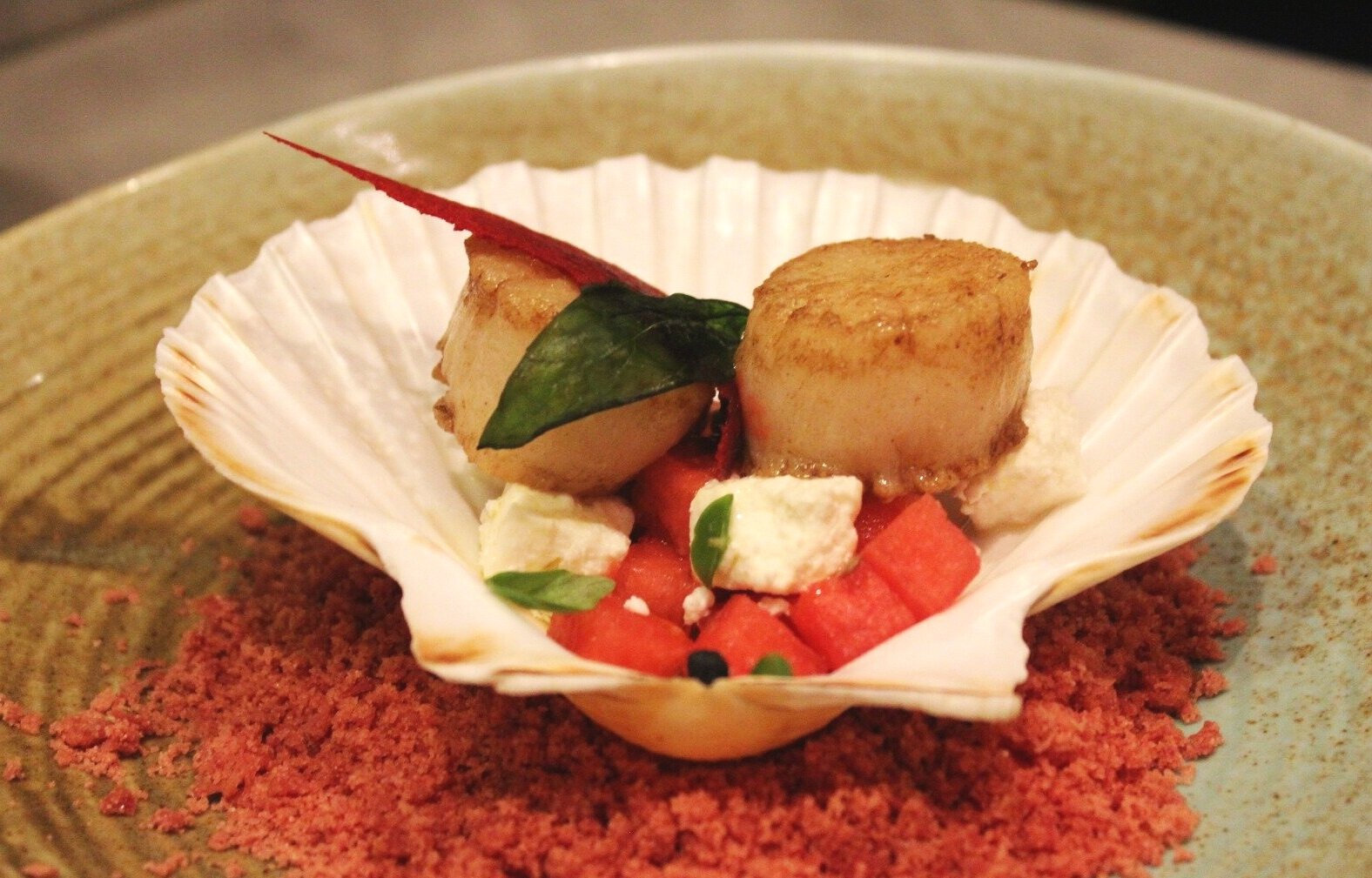 For our main course I opted for King Crab Burger (£23). The burger was made up of succulent King Crab meat topped off with avocado and Fancy Crab house sauce, all served in a buttery brioche bun. A side of truffle fries made this a flavoursome and substantial main course. My guest ordered and enjoyed the half grilled lobster (£25) coated in herb butter. This was a good size main and went perfectly with a side of skinny fries!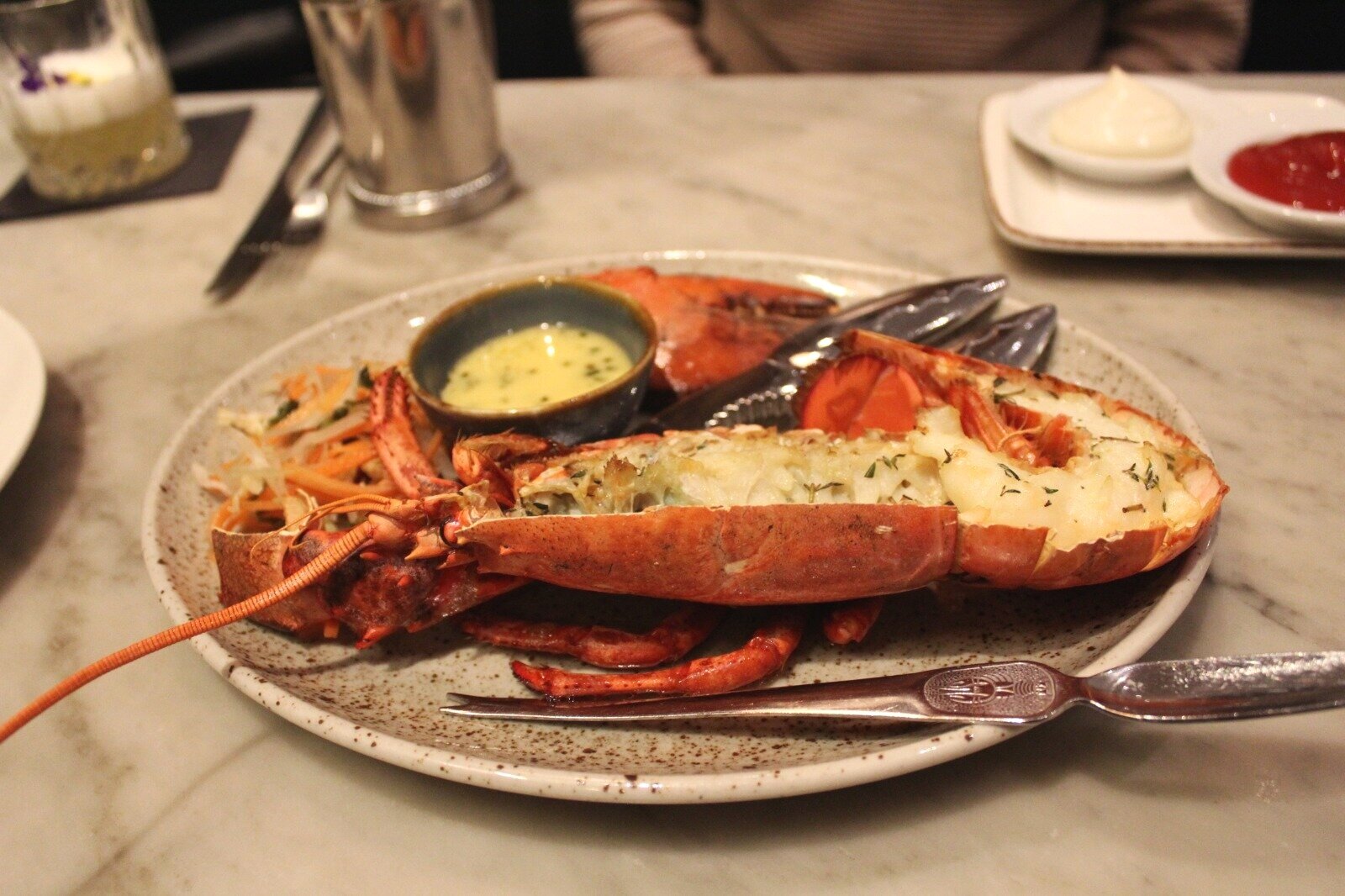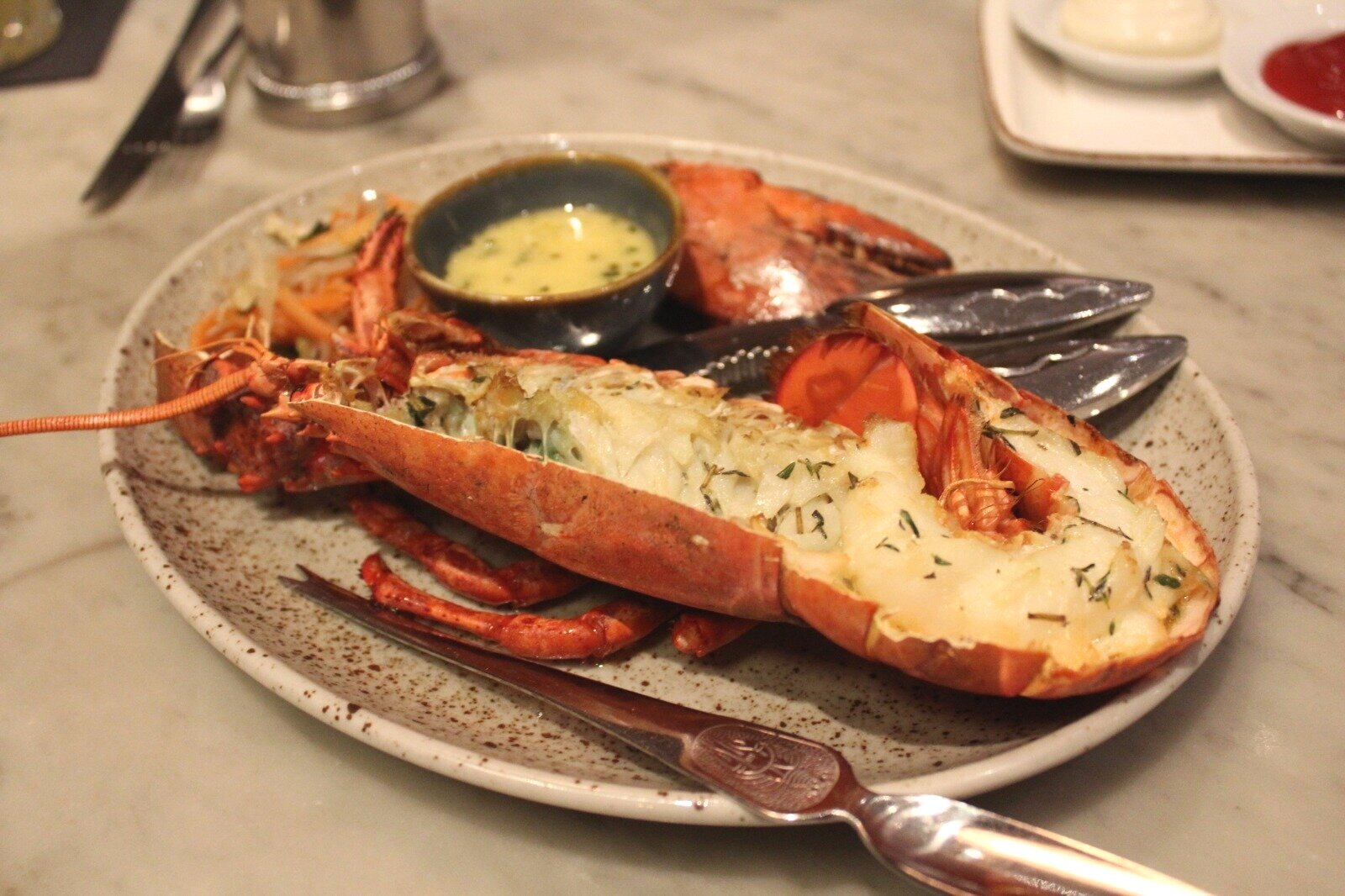 We were too full of seafood to try the dessert, but did enjoy a cocktail from the limited selection of drinks.
Price?
The prices at Fancy Crab are higher than the average for a meal out in London. However the restaurant serves quality and hard-to-source ingredients which is bound to push the cost for the meal up.
Overall?
I had heard mixed reviews of Fancy Crab but wanted to give it a try myself and was pleasantly surprised at the quality and flavour of the food. Each of the dishes we tried were very enjoyable and it was great to see the many number of ways the crab has been reinvented by the restaurant.
As prices are higher than average, I would reserve Fancy Crab as a restaurant for a special occasion, but it is still worth a visit! National Seafood Week is from 4th - 11th October and Fancy Crab is definitely a great place to celebrate in style!
Book your table at Fancy Crab.
Address: 92 Wigmore St, Marylebone, London W1U 3RD
Telephone: 020 3096 9484
Closest Tube Station: Bond Street
My meal at Fancy Crab was complimentary, all opinions are my own.
Pin for later: