5 hidden restaurants worth visiting in London
London has become one of the top destinations in the world for foodies, thanks largely to its multicultural blend of offerings.
Here are 5 undercover spots to try that you might not have heard of.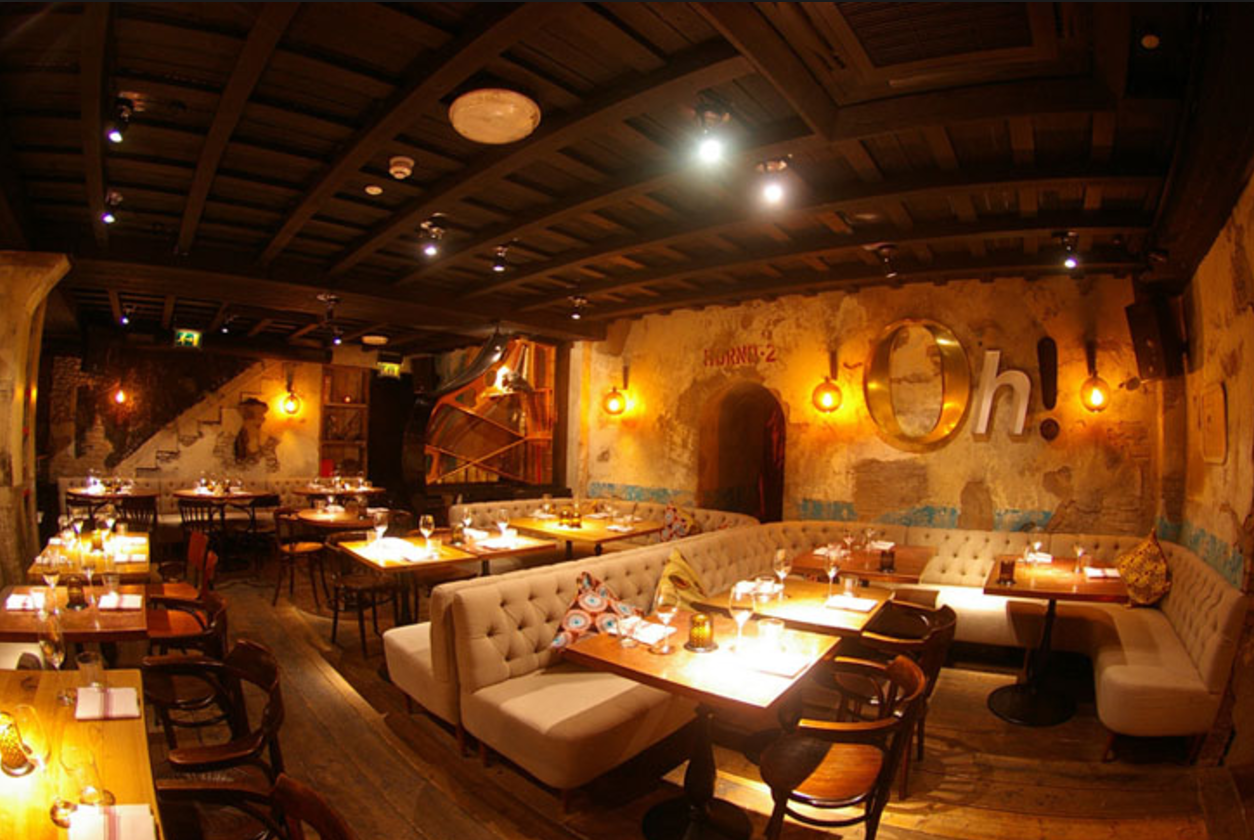 5 hidden London restaurants
1. La Bodega Negra
It's a little tricky to explain how this is a 'hidden' gem, given that part of it is highlighted right on Moor Street, and attracts regular business. Yet there is a second section of the restaurant is neatly tucked away – beyond the Amsterdam-esque neon lights of the entrance. It's a sexy, underground venue off Old Compton Street, and features some of the best Mexican food you'll find in London. The menu includes ingredients like lamb and soft shell crab, which you'll rarely find in Mexican restaurants around the world, let alone London.
2. FuLuShou
This Asian fusion restaurant may escape a lot of foodies' attention, because it's actually located within a casino. With real money gaming completely legal in the UK, there are a few such establishments in London. Grosvenor's is perhaps the main draw, but the Empire Casino follows the tradition of some of the bigger and better casinos in the world by including this dining establishment alongside its gaming floor. FuLuShou offers a full menu of Asian ingredients prepared in interesting ways, and available for surprisingly reasonable prices. The main highlight however is the lobster, which is prepared in various different ways.
3. India Club
Tucked away inside the Hotel Strand Continental, India Club is difficult to locate if you don't already know where you're going. It's a very old establishment and has preserved its traditions, not only in décor but also in its authentic Indian cuisine. A review in the Telegraph referred to a trip to the India Club as "a timewarp."
4. Menier Chocolate Factory
Many in London, and even those looking into taking a trip to the Capital, have heard of Menier Theatre. A few blocks inland from the Millennium Bridge, it's an intimate theatre space that attracts a lot of great acts, and is well worth stopping by on a night out. But attached is the lesser-known Menier Chocolate Factory, a curious and quaint little space that's primarily a dessert café. Needless to say, it's the perfect place to go after a show but also worth seeking out on its own.
This may be one of the more popular spots on the list given that rooftop restaurants and bars always seem to attract much attention. And yet it seems to escape mention a lot of the time even when people are looking for the best Japanese restaurants in town. Here, the views are terrific, the menu features delicious sushi and other Japanese preparations, and the general ambience is top-notch. Definitely one to try if you love Japanese cuisine as much as I do!
What hidden London restaurants are your favourites?